If you follow me on Facebook and Instagram, you may have seen that I decided last week to challenge myself this month.
September is my birthday month, I always want it to hold something different, just for me.
After two years with fibromyalgia, a move across the planet from where I was born and raised to where my heart belongs, lingering depression and more that put my body into the heaviest I've been (yes, more than when I was actually 9 months pregnant ! shocker), it is time to go back to who I know I am.
It is difficult to look at myself in the mirror and see someone I don't recognize. I do a lot of Soul Work, because it's who I am. I am beginning to understand the link between my thoughts, my Spiritual path, and my body (because yes, they are intertwined together).
I jotted some ideas of what I want to focus on this month, knowing I can't do well on something too rigid: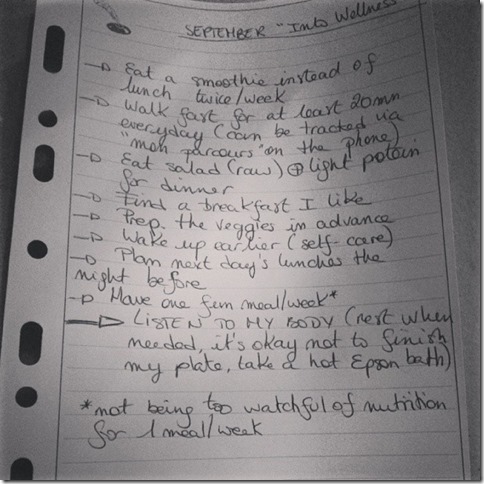 Food is the major part of what I need to focus on, I can indulge too easily. I am an emotional eater, been since I am a teenager. I am aware of it, but sometimes awareness is not enough. By doing this publicly, I find myself kind of accountable. No Nutella this month (it is my nemesis, even if I know exactly the side effects it has on me every single time I have some).
One of my goal is to see myself differently, and also to find the food that helps if not eliminate, at least reduce the inflammation and exhaustion.
Self-portraiture is something I do for that purpose. Not out of narcissism, but I noticed how it helps me document who I am at a precise moment. It does not have to be a photo of my face. I won't necessarily share it on social media or here, but for this month of September, I will take a self-portrait everyday. And see what comes up at the end of the month…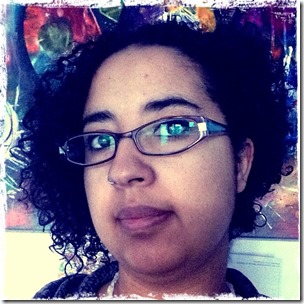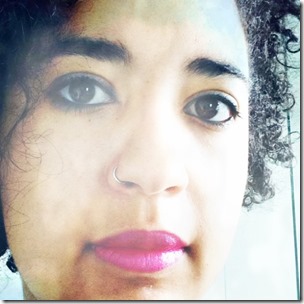 I know some of you expressed interest in this project, I would love to know what is your plan, even if it is just two-three things you want to do this month to get into a better health.
I use the hashtag IntoWellness, so if you post something related please feel free to use it as well so I can find you :)
Jo Anna Rothman is one of these chicas I can call "friend" even if we never met yet. She is an amazing healer, she is also an intuitive counselor & guide.
I met her I don't remember where (I think it's via Twitter, when I saw a retweet of her by someone I am following, and won a reading with her) but it was through her AMAZING project called The Receiving Project. It is totally free, it's a 32day project during which you commit to focus on what you are receiving. Seems weird ? Here is what Jo Anna explains about it:
"The Receiving Project is 32 day process designed to explore and enhance your ability to receive the multitude of gifts that life has to offer.
[...]
Something amazing happens when people set the intention to receive gifts from The Universe. They become open to the magnificent presents that are all around them, everyday. They get into a groove where goodness flows. And most of all they have fun.
All you do is set the intention to receive a gift from the universe every day for 32 days. These gifts can come in any and every form. If you feel like it's a gift that you were able to receive, then it counts.
To support you in your process you will receive a twice weekly email newsletter. I am available via email for additional assistance."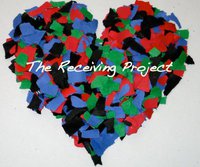 I participated in the project and it simply changed my life. It totally goes along my ritual Gratitude Friday, to focus on all the positive happening in my life instead of what the rocks on the road are.
Once you pay attention to the gifts you receive everyday (yes: every single day), you realize how full your life is. Of course, sometimes you wonder "is it real ?" and my answer is simple and quick: yes.
We tend to link "gift" with a physical thing someone offers to us. But it's not that narrowed. The inspiration you were waiting for is a gift, the sun on your face despite the fact the forecast's announcement of pouring rain is a gift, a dream telling you the message you needed to hear is a gift and so on.
The magic in the Receiving Project is that it opens you to receiving uncounsciously because you know you don't "ask too much" and that you deserve all of this.
32 days is perfect: neither too long nor too short (but I miss weekly emails by Jo Anna though).
She also runs a Healing Circle every month in the San Fernando Valley area (California) and one-on-one session as well.
Jo Anna is working hard on creating a fantastic new website and a 2.0 version of The Receiving Project !!!!!
Her website: Jo Anna Rothman
Learn more about The Receiving Project
Facebook page
And you know what ? I am giving away a one hour session (by phone, skype or messenger). Trust me: she is awesome.
The winner will be randomly chose (via random.org) on Monday October 11th. The giveaway is opened until Sunday 10th midnight Pacific Time.
Let me a comment to this post telling me what you feel you need to receive from the Universe right now.
Good luck everyone (i have two more things to giveaway...) !