There are some days that are just not fun. Today is one of them for me. I hate it, but I deal with it.
My Art Journal is this safe place where I can vent and write and create anything I want, just because it is totally mine and I chose to share only what I want.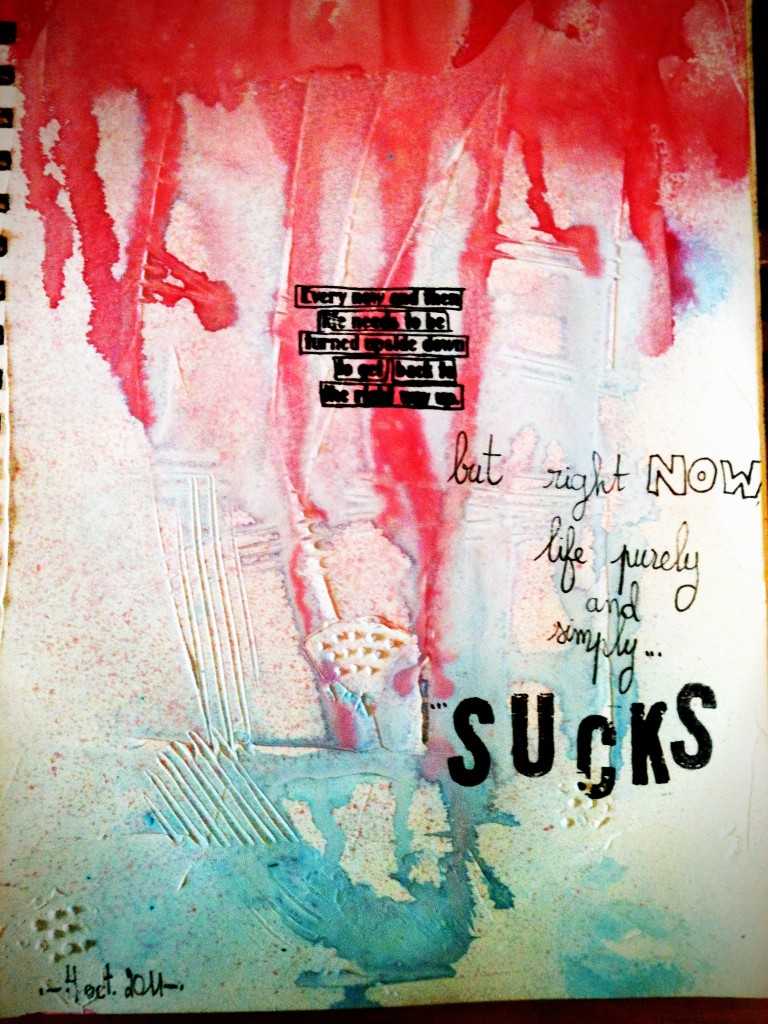 The stamp says «Every now and then, Life need to be turned upside down to get back to the right way up» which, in my opinion, is more than accurate. We need to experience the crappy stuff to learn how to get the awesome one. But in the right now, it is just not easy and it hurts.
I am currently loving creating simple but meaningful pages. It is far from what I usually do but it allows me not to spend an hour on a pages. I also tend now to create a background, maybe sketch a girl on it, and finish it later on.
I love how the red is dripping on the blue, it means a lot in my mind.
Note: I am trying this new tool called inlinkz to show you the products I used for my art journal page. Tell me what you think, if I should keep it or if it is a no-no 😉