Hi Lovelies !
Just a little note to let you know of a product that was a big hit last year, and so that sold out fast for several months: the Nixies Postcards !
I sell them by pack of 5, shipped to you in a beautiful handmade envelope (made by… yours truly). The catch is… you will receive five different cards chose randomly. It adds to the excitment and fun factor as you don't know exactly which one will be in the mail for you 😀
They are made on beautiful thick glossy paper.
This time, I added the three current paintings from my «Deep Beyond» abstract series, as well as two Sprixies. There are some never seen before Nixies, too.
I don't know about you, but when it comes to cards, I love to simply display them on my wall. It could be as easy as using a bit of washi tape, or more fancy and putting them in a beautiful frame.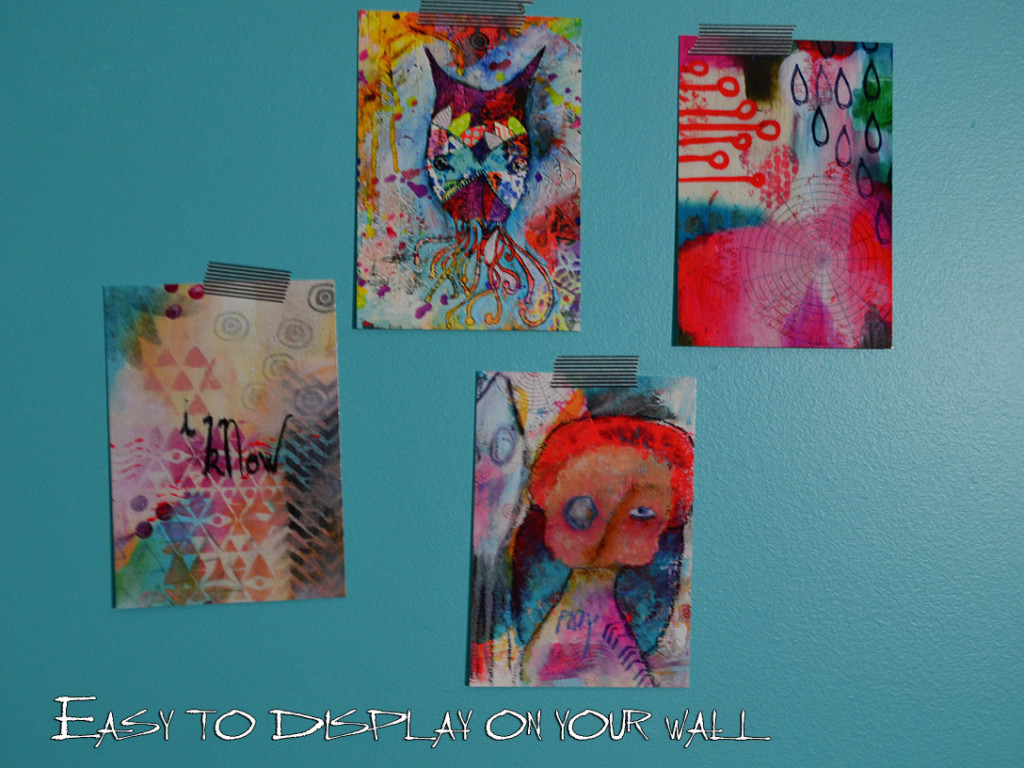 And don't forget, the print BOGO sale is still running. Buy any print and get one of your choice for free; simply tell me which one at checkout. AND this is a scaling sale, meaning: buy two, get two free and so on.
YIPAAAA !