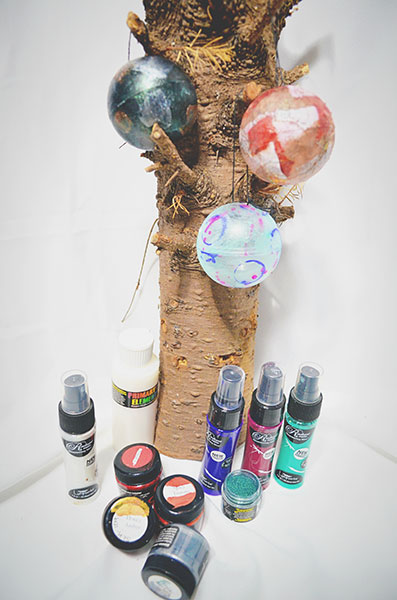 This week, in my video for ColourArte, I am bringing you a fun little DIY project. You can make it for your home or even as a different gift.
For my next mini class, I will share simple ways to create themed ornements, so this was a good try for me regarding this. It does not take much effort, none of the sphere is exactly the same as the other, and you won't find them in your neighbor's tree (unless you gifted it ahaha).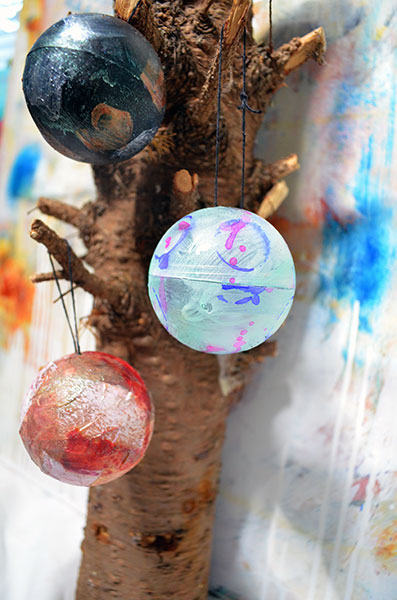 I used plastic spheres because this is what I had on hand, but you can of course use glass ones if you prefer.
I wanted to show you three different ways to take the ColourArte's products into a new level, but without being intimidating. These three ornements are very original (in my opinion).
When it comes to non-porous surfaces, clear gesso truly is your best friend to prepare it for whatever medium you decide to play with, this is why I coated two out of my three spheres with some. Plus, for you the texture junkie out there, it is a good excuse to start building some out there *wink wink*.
The first one is made with clear gesso, then Radiant Rain sprays.
The second one was clear gesso, but then painted with a very dark color (Payne's Gray from Dick Blick) and Silk Glazes.
The last one was really fun to do because I got to use my Gelli Plate with coffee filters (but tissue paper would do the same) and some Silks, I show you how to create your glaze with Primary Elements as well.
*Note: find the complete list of the supplies I used at the end of this blogpost)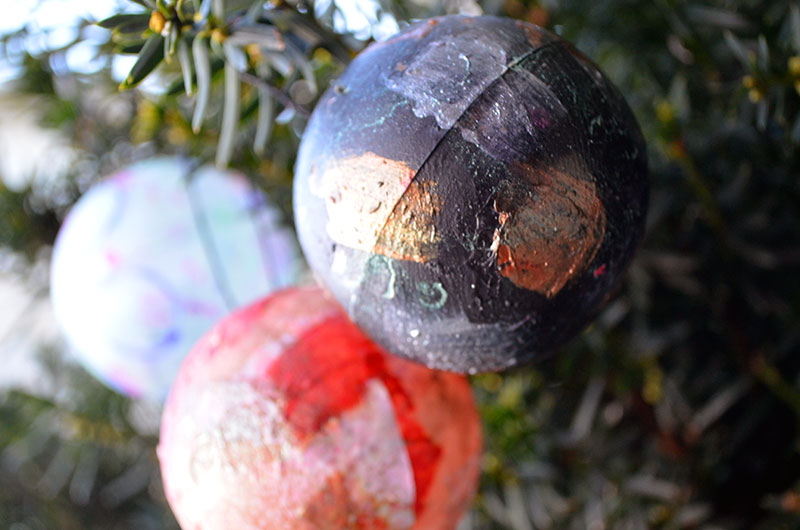 Here is the list of the supplies I have used for this project: