Coming back to my Studio is harder than I thought it would be. It still does not feel homey as I hoped it would, but it is getting there, slowly but steadily (I will film a Studio tour as soon as it looks better).
When I was in BC, my go-to stores were Opus and Clipper Street. I had the chance to have both in my town. But now, it is challenging to get some points of reference regarding where to buy my fine art supplies and scrapbook-y supplies. I knew about Scrapbook Centrale though because they receive amazing international teachers all year round.
I love Dina Wakley and her work so when I saw on Facebook that she was coming here for several classes, I jumped in. Even though it was two days prior and I was not sure there would be any spot left for me. The fact that my friend Caroline told me she was coming to the class I wanted to attend was just the cherry on top (see, I know Caroline for years, online, but we never met until that day).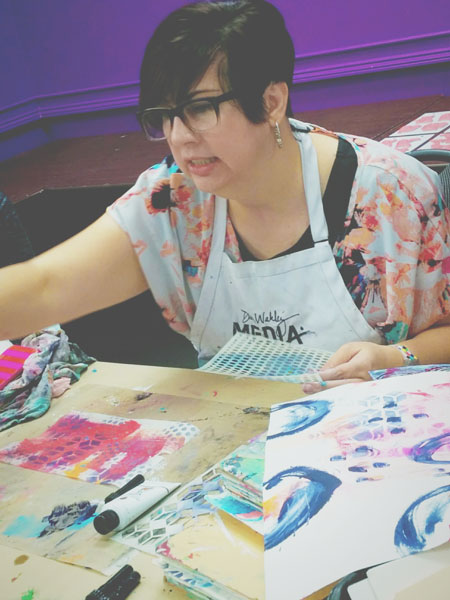 I chose the class about working in series. We were 4 by big tables. Dina was generous to share as much supplies as she could pass the border with (not that easy anymore, apparently), so we could discover her products.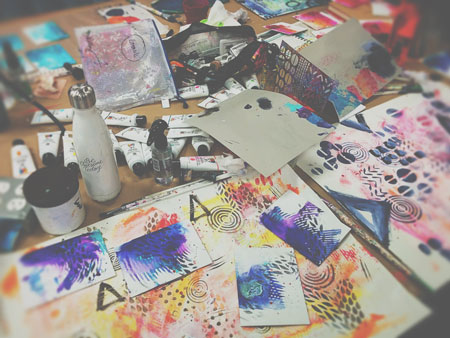 It was an all-day class and we had a bit of time for lunch. Caroline knows the place way better than I did ; we went to Maiko Sushi (which is the one restaurant our realtor said was really good… oh I miss Vancouver's sushi, guys !). It was expensive but delicious.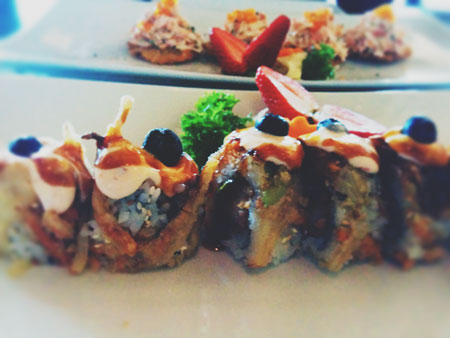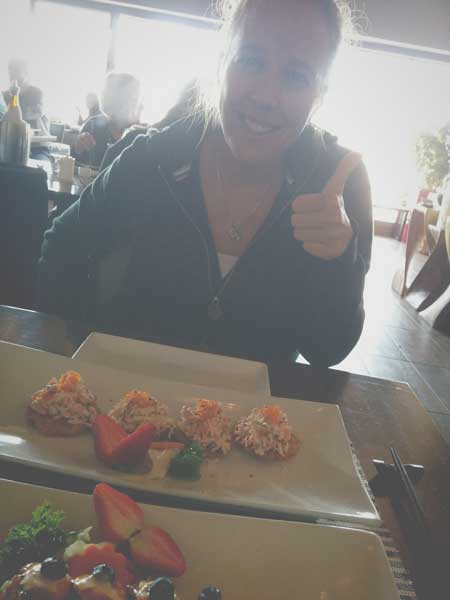 I am still not painting everyday like I used to, but I have no fear that it will come back sooner than later. I need to find a project, something to get back to it. I am sad not to have continued my #365NixiesIn2016 project but I am doing my best not to feel too guilty about it either (and… most of them are still looking for new homes, if you are interested).
This class was what I needed to remember how good painting feels. 
Mixed Media is what makes me feel alive. It lights me up as nothing else does. I do miss it but it feels forced at the moment (however as I am writing this I wonder: maybe I DO need to force myself in the Studio ?).
Scrapbook Centrale is a big store, they have some supplies I had been desperately looking all over to find and the staff is really nice. It is not close to home and I am not driving yet, but I hope to go back (why not to give classes ? who knows…).