Hello beautifulz !
I wanted to write quickly about ways you have to connect with me. I know that, like me I guess, you may read this in your RSS reader without actually coming to the blog itself so you don't necessarily see my sidebar.
You may have heard that Google made the stupid decision to close Google Reader, it will be effective on July 1st this year and will arrive sooner than we think. Because of this change, I invite you to follow my blog via BlogLovin.
I chose BlogLovin because it was able to import all the blogs I follow with Google Reader. They also have an extension in Chrome so you are notified when you have new unread feed(s).
Simply click the button below to follow my blog there, so you won't miss any update:
My shop, Inner Worlds, is on Etsy. You can find original paintings, prints in three different sizes and more soon:

You can also connect with me on Facebook, where I share snapshots of what happens in the Studio, thoughts on my process and more: Inner Voices fanpage: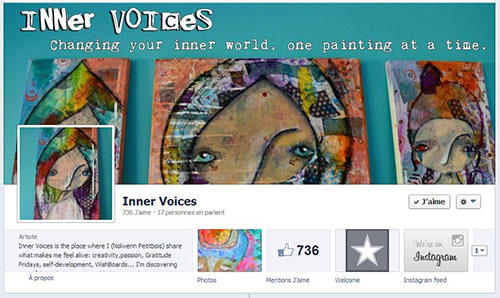 There is, of course, Twitter: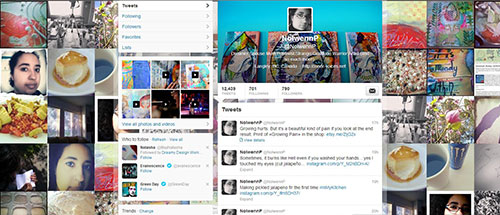 I love Instagram, you know how capturing memories is important to me and doing it visually is great. You can now even see my Instagram feed online: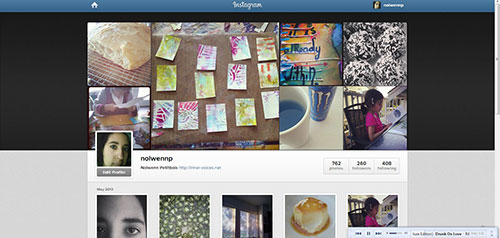 You can subscribe to my YouTube channel so you are notified when I publish a new video (usually once a week):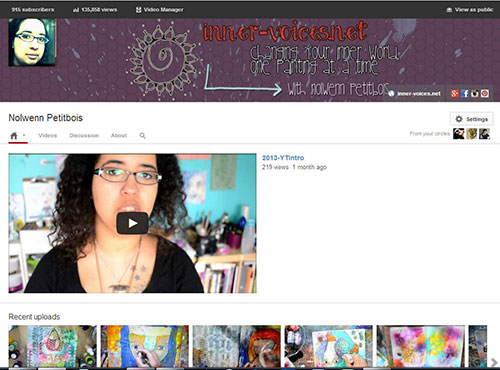 I am changing it up a bit, I will send shorter but more frequent editions of my newsletter, Inner Whispers. You can subscribe to it here (and you can decide to join anytime by using the widget in my sidebar —->):
I really hope you'll engage with me somehow, I'd love to connect with you and discover who you are.