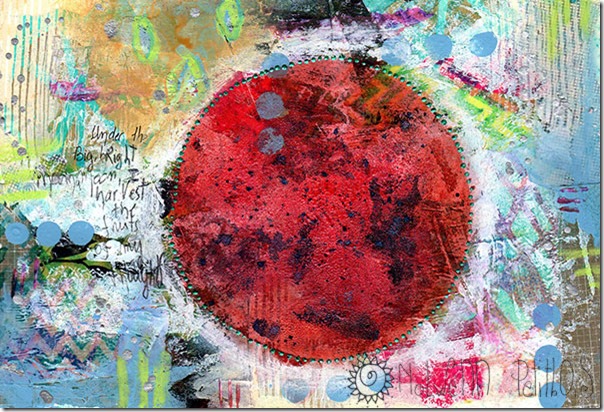 I was inspired a few weeks ago to create the 2nd painting around the Moon (if you want to know more about this series of painting, please head over here). I remember it was the week of a very beautiful Full Moon, and maybe she just whispered in my heart that it was time.
I had lots of fun playing with different kinds of papers for my first layer. Here is what I used: scrapbooking paper, art bleeding tissue paper, painted kraft paper from the papers I use to protect my work table, packagings, envelopes (the inside part), Gelli printed deli paper, music sheet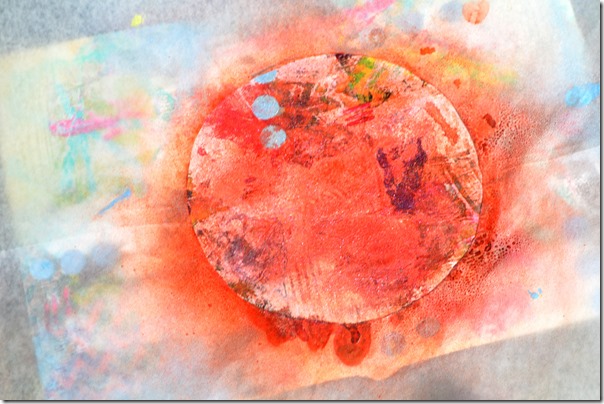 This time, I also used a masking technique while working on the Moon. But instead of masking where the Moon will be while working on the background, I masked the background (using the same paper than for the first video, you'll see) to work on the Moon.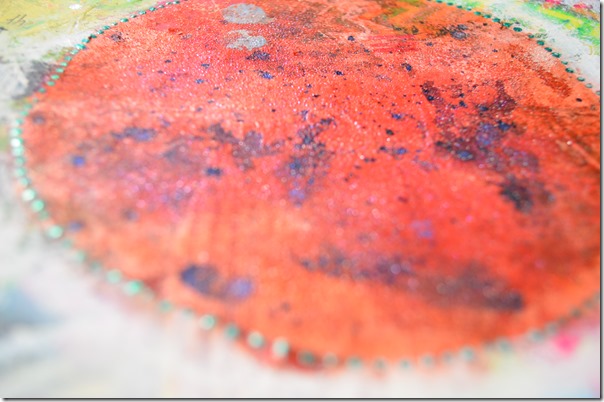 It is hard to picture it, but the Moon is very textured. I embossed part of it over spray ink, and splattered some more for contrast. Lindy Stamp Gang now has a very good range of products and it's perfect whether you want to heat emboss, just add color (with or without shimmers), splatters that will look like nothing else (the list of the products I used will be at the end of this blogpost).
AND the layers of the Moon still allows to see the background here and there, which makes me very happy !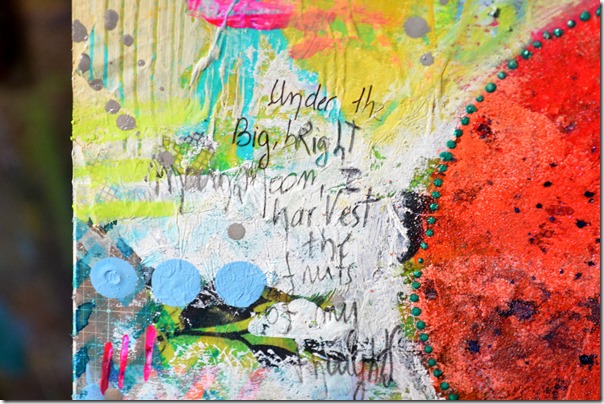 The message says «Under the big bright Mama Moon, I harvest the fruits of my thoughts».
No matter how difficult it is, I know we have power over our thoughts, and that thoughts create matters in our tangible world.
Here is the video, for you to enjoy:
Want to know more about the supplies I used ? You can click on the product's picture to be directed to its page:
I have had this in my Heart for a long long time (like a lot of my ideas, actually), until I finally jumped and get to it.
At first, I thought this series about my love for the Moon would be called «Moonlandia», but at the end if this one, which is the first and titled «Healed», «Mama Moon» imposed itself. Which I could not resist.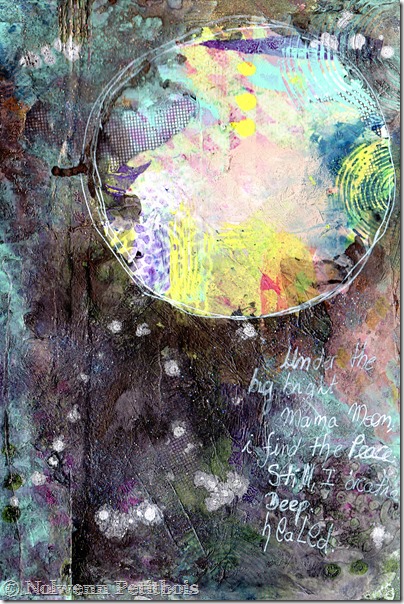 This serie is, to me, about letting my Intuition rule. May seem simple, but it is not… for example, I knew I wanted to block in my Moon but was so loving the background going on that I pushed that steps for a few days before going for it. And I am blissed I actually did it because I so love this painting…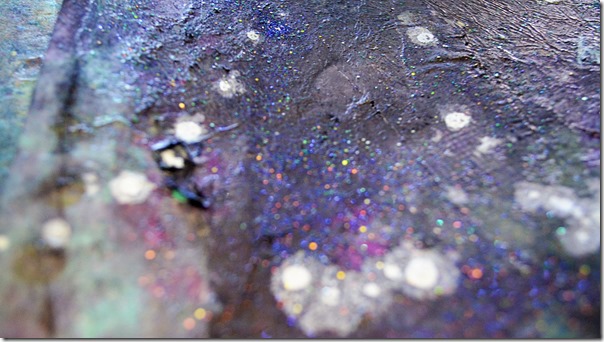 I like that it allowed me to go around my comfort zone. I found my Happy again.
I even played with glitters. I mean… come on ! Lindy Stamp Gang now has some glitters and I love love love using them here and there. You'll see that I'm really carefree when it comes to it ;)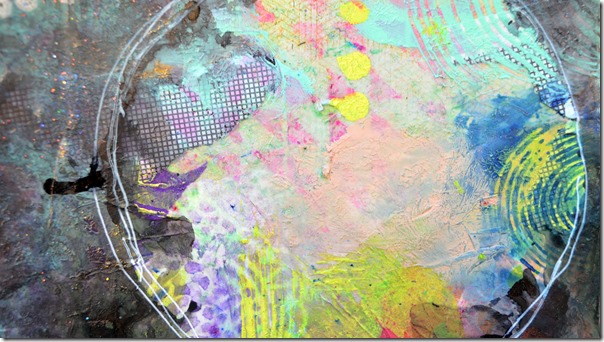 This painting is full of my personal symbols. full. And as long as I know they are here, covering them up was not what makes it difficult. I just love the background so much… I pondered blocking in, or blocking out.
I love purple, this is why I chose several purples Starbursts (=shimmery) and one Flat (one color like you're used to). I could never go back to another brand than LSG for my sprays, and trust me I was a long time fan, before joining their Design Team a few months ago (dream come true).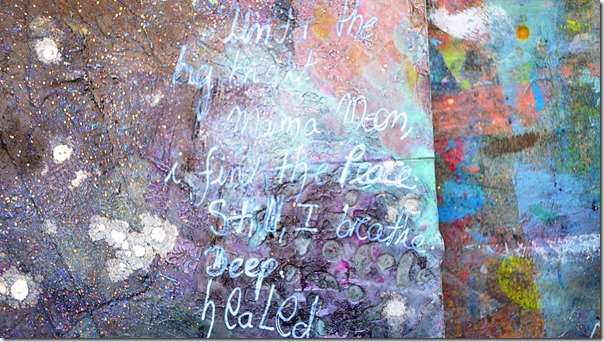 The message came intuitively, no thinking involved (other than «will this amazing pen work or no on my textured background ??»)
Ok, the video will speak for itself. But please, if you have any question, do ask (here or on Youtube).
Here is the video, I hope you enjoy:
Here is a list of the Supplies I've used (click on the image of the product to learn more about it):