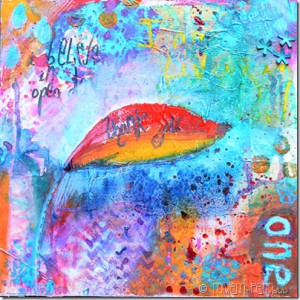 Gratitude Friday is a weekly ritual I started in order to focus on all the small and big positive things that happened during my week. I invite you to join me, you'll see how much being thankful can change your life. If you want to know more about it, read my introduction post.
Happy Friday !!
Autumn definetely made its entrance here in BC, with the rain and grey sky. I usually don't mind the rain if I don't have to get out the house, I love watching it fall through the window and how it affects all my senses. But my body is not really friend with humidity, even less since fibro hit. But I like when it rains because it means our plants are naturally watered. And because there is less guilt in indulging with a hot cocoa.
This week, I am thankful for:
The birthday love I received last week.
Working on the next version of Inner Voices.
Inspiration.
Friends.
Unexpected opportunities (give me some more :D)
Cooking, even when I don't really want to.
The good dentist we found.
Laughter.
Snail Mail from the UK. And I received Micki Wilde's painting I bought, love it even more because I actually am able to see the entire process of her creating it, as it's one of the painting in her Wilde & Free class.
Chéridoo's work opportunity, he's giving all he's got.
Losing some weight. Finally.
Sending packages with handmade goodies.
Good hair days.
Jimmy Fallon
Fun.
Truth.
Stories.
Danielle Daniel's first solo online class, HerStory.
Finally taking the power back in my career. I will start a weekly mastermind brainstorming with a friend. We will base it on Leonie's Buisiness Goddess class, that will run live again next week. This is a gold nugget.
Getting back to owning who I truly am, no matter how scary it can be sometimes.
Decluttering.
I love Liz Lamoreux for many reasons. One of it is she shares her True Stories, the ones that we usually ponder a lot before putting them to everybody's eyes. Earlier this week, she shared this video of herself having the time of her life while lip-syncing «Jolene». It all began thanks to Jimmy Fallon and his lip-syncing battle video that is just… you have to watch it.
I had a blast and I am proud of myself for putting myself out there, especially being silly like this publicly (because you know.. I do lip-sync everyday, oh no I should say I sing out loud to my favorite songs everyday. So do my kids.
My time to dare you, because it will brighten your day to simply have fun !
Enjoy (note, I would deeply appreciate that you only comment something positive, you have the right to think whatever you think but I want to surround myself with positivity only. Thank you):
If you wrote your Gratitude Friday on your blog, don't forget to enter your NAME and URL below so I'm notified and can come to read you (you can also join by commenting this post): [linkme]