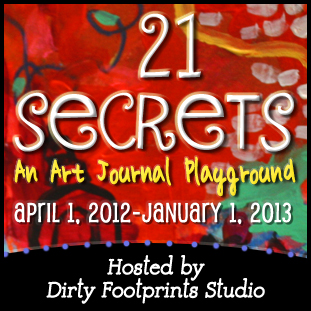 The day has finally come. Today is your last chance to sign up for 21 Secrets, where I am one of the teachers with my class «Journaling Your (he)ART out». I had the chance to teach along teachers as Julie Fei-Fan Balzer, Christy Tomlinson, Jane Davenport, Christine Mason Miller, Dina Wakley, and SO much more.
And it is now at the lowered price of $39 (original price: $59 !!).
You can watch my video promo right here in one of my previous blogpost. And sign up just there.
Don't worry though, the playground will stay open until late January 2013 !
I hope to see you there 😀