Hello beautiful Beans !
I hope you are not still in Thanksgiving hangover, for you friends in the US, and that you are enjoying a nice weekend.
Today is Small Business Saturday, and it is swamped in between lots of sale here in North America… I don't often offer sales but I love giving you the opportunity to buy handmade for a bit cheaper than usual now and then.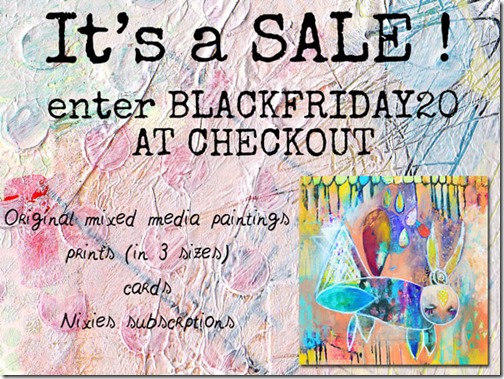 So… until Monday December 1st, enter BLACKFRIDAY20 to get 20% off your entire order in my Etsy shop. Remember, I am stopping making prints once they are all expired or sold out.
xox