Welcome on a new edition of my weekly ritual, Gratitude Friday (if you are not familiar with it, please go read how it came up and what it is about).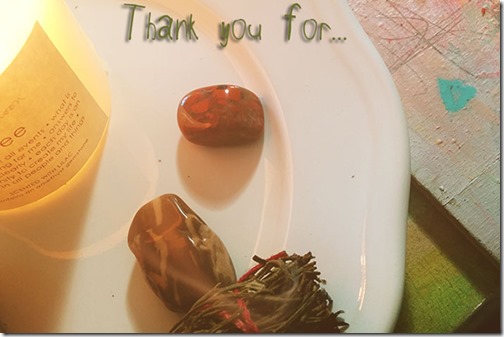 TGIF is on my mind today, big time ! I love my daughters to death but to be honest, when we have more than two days together 24/7, it turns to a war zone. And well, this is a long weekend for them right now, with my husband on a work trip in the US until tonight, it makes it even more challenging as I don't have any buffer at night to help me. Sitting here in the midst of hearing them yell at each other reminds me that in the end, I can not change them, I can love them, I can teach them, but I can not change them.
What do you do when you feel like your world is falling apart ? how do you cope and flip it to something belonging to the positive side ? I pray (not as you'd think I do) and I make mental gratitude list…
This week, I am thankful for:
My Mom
Long hot baths
Internet
Art that heals
Having taken that step to consult a naturopathic doctor, crazy the help and answers received in just one month.
Retail therapy (bought myself some lipsticks on Colourpop… heard lots of praise)
Meditation
Editing videos
My husband finally coming home tonight after a long week away
Decluttering, getting rid of what I don't use
This new Nixie that was born so easily.