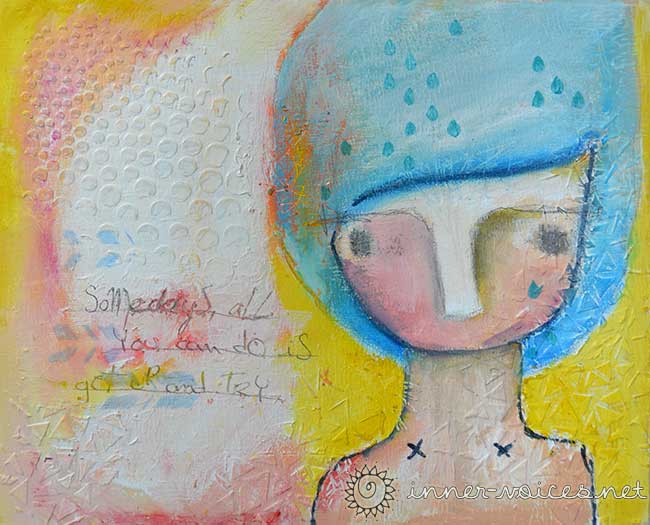 Today I share with you a quick from start to finish video of this Nixie. I wanted to play with texture and use supplies I have but tend to forget about and therefore rarely use (this is the thing with being a recovering art/craft supply hoarder…).
Texture can be added in the first stages of a painting and/or layered as the process goes. This time, I went for a texture background thanks to gesso and stencils.
I loved using the Gelatos, from Faber-Castell, as the main source of color for this Nixie. I am falling in love with graphite and this gigantic graphite pencil, without wood nor anything, is just perfect for me (made me think of the big watersoluble graphite pencils by Lyra).
My Big Brushes felt unloved, unfortunately, but it felt so good to use them again ! They are made with india ink, which makes them permanent once dry. And this is something important to be considered when you work in layers.
This Nixie is looking for a new home, and is available in my Etsy shop:

More pictures: