Welcome on a new edition of my weekly ritual, Gratitude Friday (if you are not familiar with it, please go read how it came up and what it is about).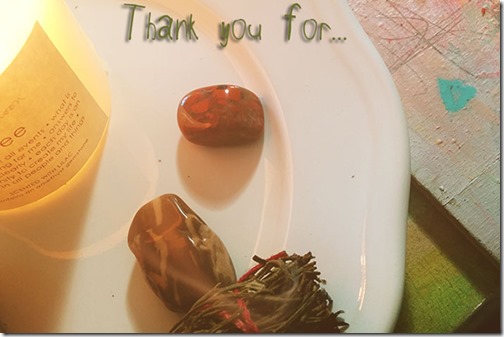 I am a very anxious person. I think it began when I was about 9 years old, period when a lot of stuff happened in my life. Over the past two decades, I have tried lots and lots of techniques to help me release the stress and to learn how to trust that everything is going to turn out okay, I did. Some do offer relief, but never long-lasting. So my mentor Elle taught me a very easy (and kinda funny, to be honest) technique that helps me get that grounding so much needed when I feel like I am going to explode from all the anxiety in my heart…
This week, I am thankful for:
Left nostril breathing technique
The ability of moving on
Books
My Spiritual practice
Unexpected gifts
The phone calls with Mom
Change
Music
My husband
Long baths
Finally having "normal" night of sleep
Naturopathy and the results on my health
What about you, what are you thankful for this week ? share in the comments !