I am in love with how this project for ColourArte turned out !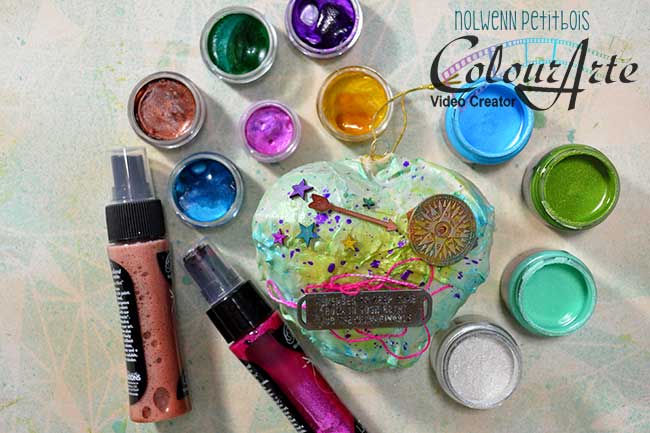 I used one of the beautiful glass ornament and altered it with canvas dipped in Paverpol, which is a fabric hardener (remember my other project with it ?).
I wanted this ornament to act as a reminder for me to stay open to what wants to happen, even all those things that seem crazy or too big.
The compass is one of my personal symbol, so I decided to use it for this piece, as well as wood veneers and a quote band from Tim Holtz that has a powerful message I needed to hear at this moment. It says
Remember to keep some room in your heart for the unimaginable.
You'll see how the Silks are incredibly smooth and blendable together. The canvas hardened with the Paverpol, that also acted as a glue to adhere it to the glass, gives a fantastic texture to the project (and you know me, everything needs texture one way or another).
This is an easy project you can easily get inspired by to create one with your own style and likings.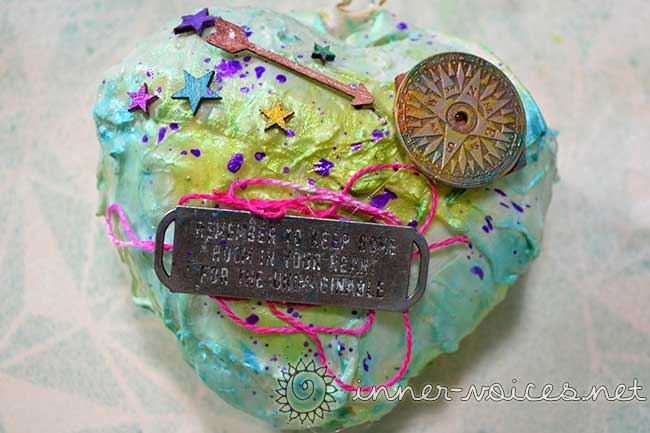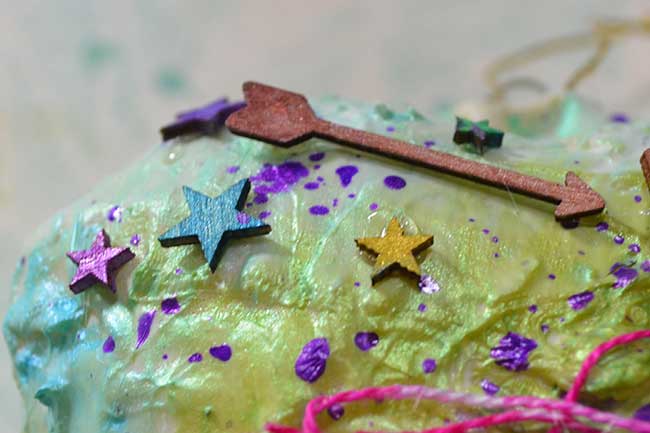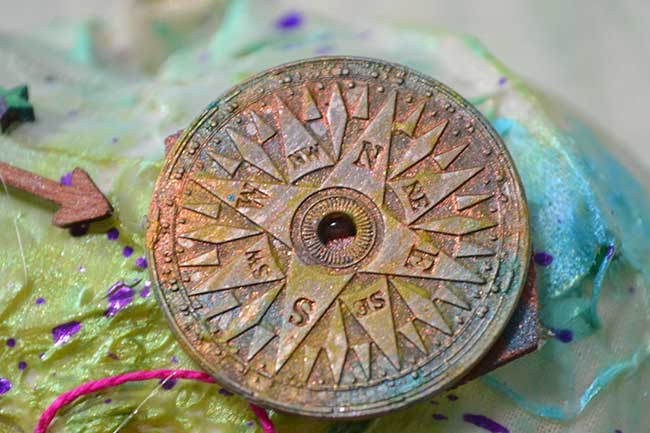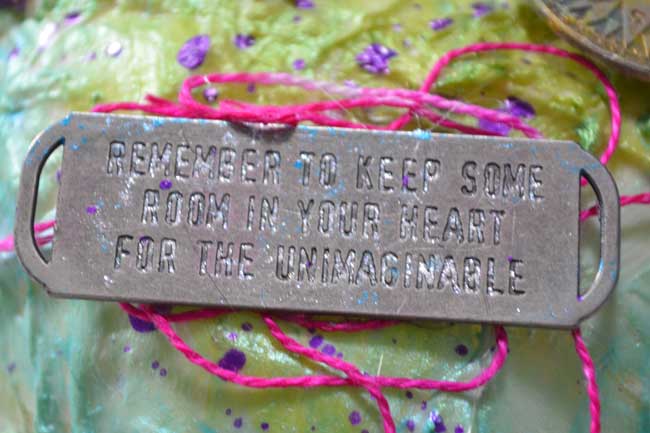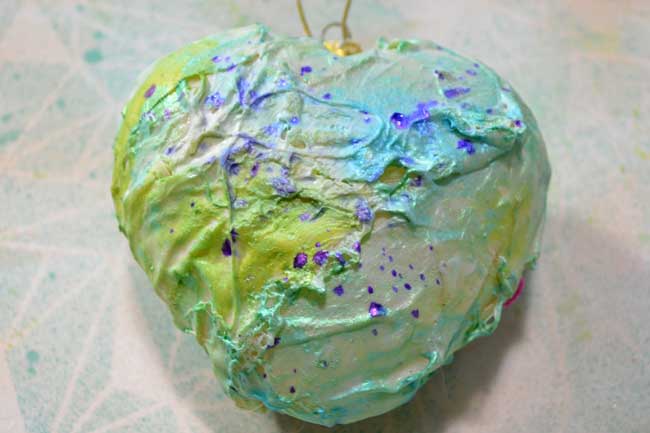 Here is the supplies used for this project: