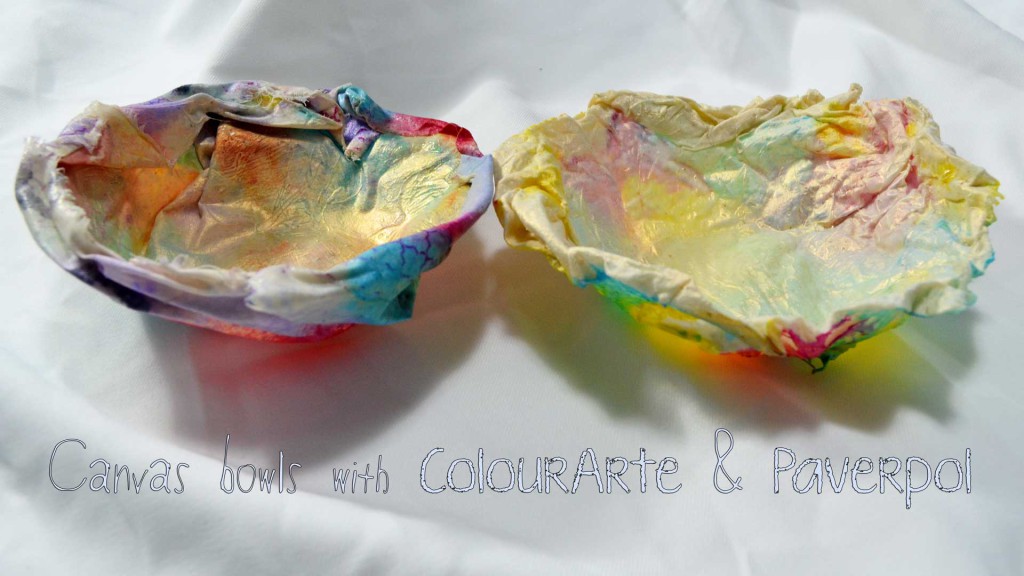 I am happy to share with you some experimentations I did for my ColourArte video project, using fabric hardener (from the brand Paverpol) to create these colourful bowls. They are easy to make and require really few supplies.
I decided to cut it into two projects, to make it easier for you to see the differences.
Here are the videos: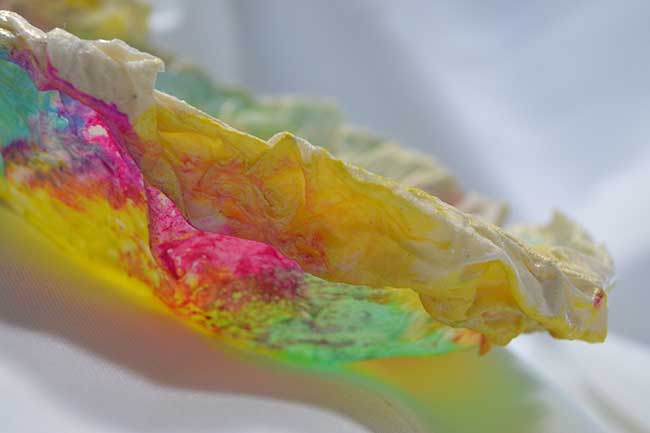 In the first version, I decided to mold the bowl first and then paint it. Clear gesso was a good helper to make it able for the canvas to take on the paint.
I kept it simple but fun and used vivid colors of Silks glaze paint for it.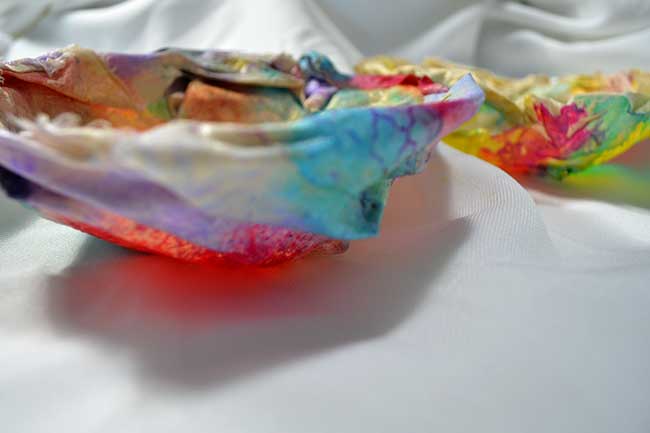 For the second version, I painted the canvas first and then created the bowl. I can't say which way I prefer because they eventually end up creating two different vibes. I guess, however, that this one is "easier" to achieve. We just have to remember that the ColourArte products will more or less react to the Paverpol (that dries clear, by the way, even though it is white when wet).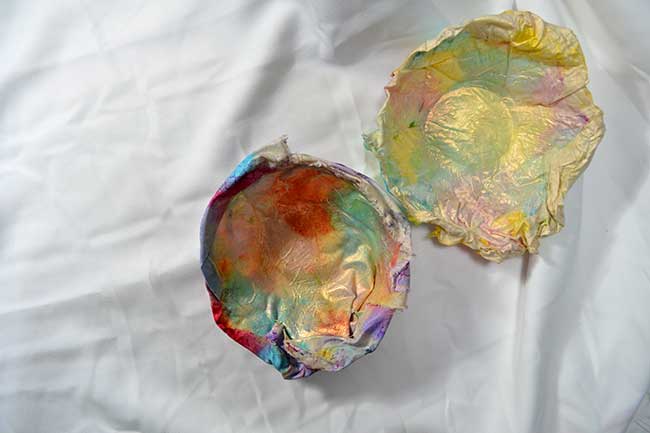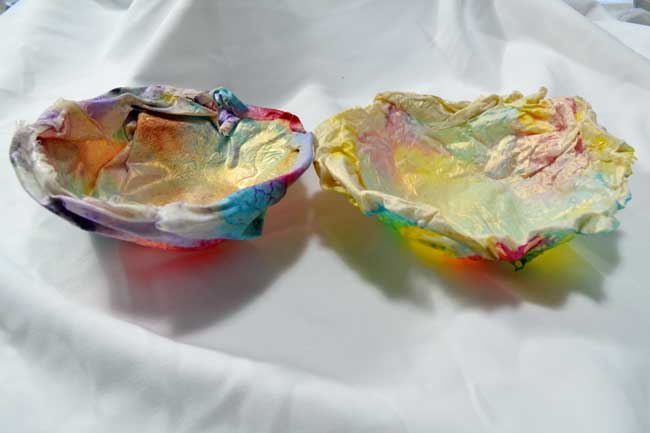 I hope you enjoyed and that you leave inspired to try it out !