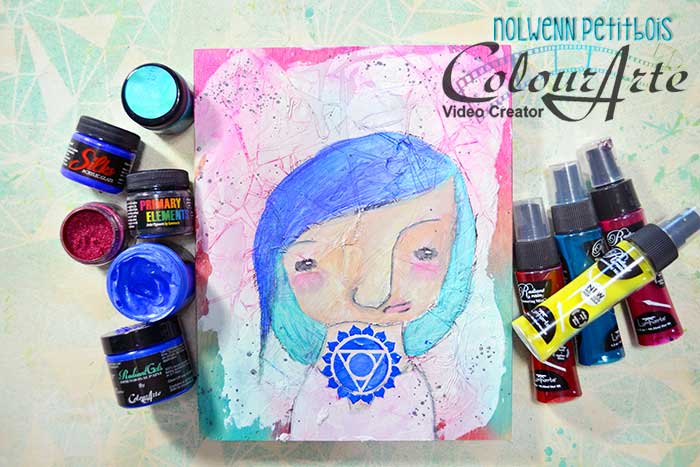 For this first video project of April created for ColourArte, I wanted to come back to my creative roots. This is why I decided to share with you how I created Clarice, a beautifully strange Nixie.
If you've been following me on Youtube for a while, you might have watched one of the first video I shared, which was a technique using spray inks and plastic wrap. It needs a little patience as we need for it to dry (about 24 hours) but this is very easy.
I love the Radiant Rain sprays (did you know that you can also create your own sprays using the Primary Elements powders, by the way ?), you can do many things with them than just through stencils.
In the video, you see that the you can actually layer the Silks acrylic. I added two layers of the Teal Zircon, and also a color of top of another to create a third one (are you still following me here ? ;))
The stencil I used is from Artistcellar. When they released it (a while ago now), I just could not not get the set. They since I have launched the same in 6×6″, while I have the "pocket size". I used the Throat Chakra,Vishuddha in Sanskrit, and associated colors (Periwinkle and Twilight in the Radiant Gels form). This chakra rules communication, and speaking your truth.
Clarice reminds you that it is possible to express your desires and your Truths in many many ways. It is safe to voice them. Keeping it all to yourself will only bring more pain or frustration, especially on the long term. She is looking for a new home and is available in my shop:

More pictures: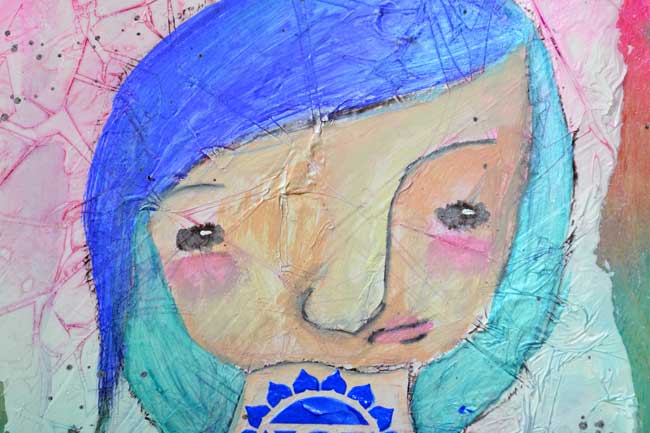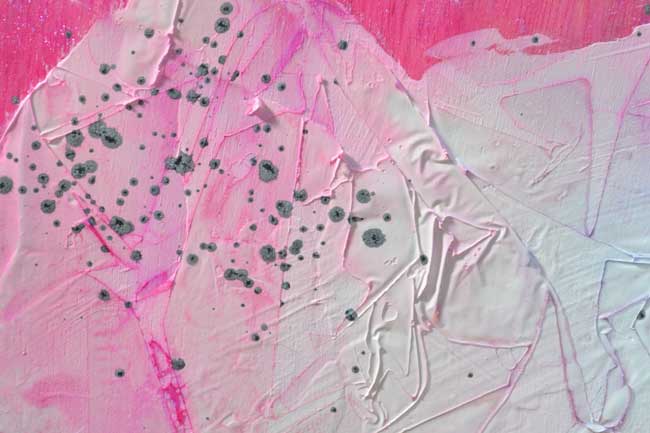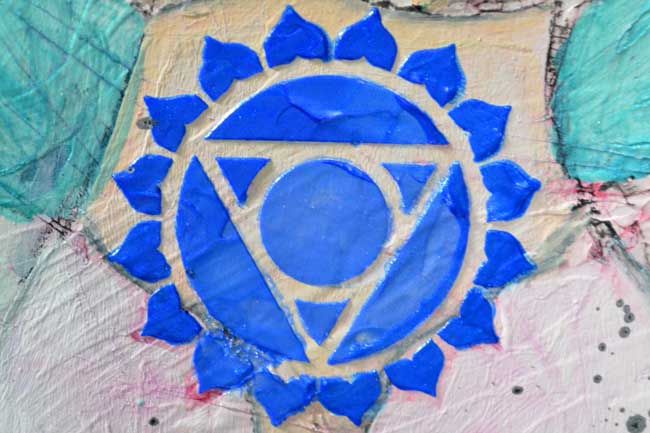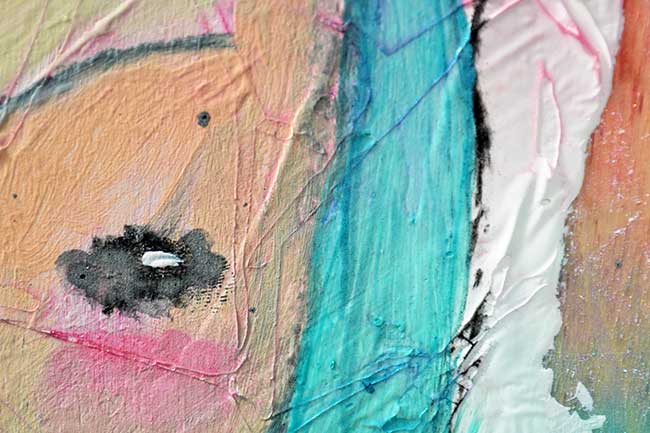 Here are the supplies used for Clarice (click to get redirected to the product's page):