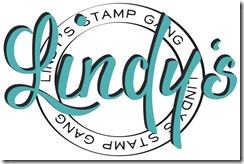 Some days, I just want to play in my journal in the most simple way. And what's better than just taking some spray inks, write something, and call it done ?
This is one of the reasons why I love using sprays. They are not just to use with stencils, no no no. And the reason why I adore the ones from Lindy Stamp Gang is that 1) I have the choice: shimmer or not shimmer 2) the colors are unique, you won't see anything like them anywhere else.
I used the same method than for the Worthy spread: I started by using stencils and bubble wrap with super heavy gesso to create texture and a contrast with the paper of the journal itself.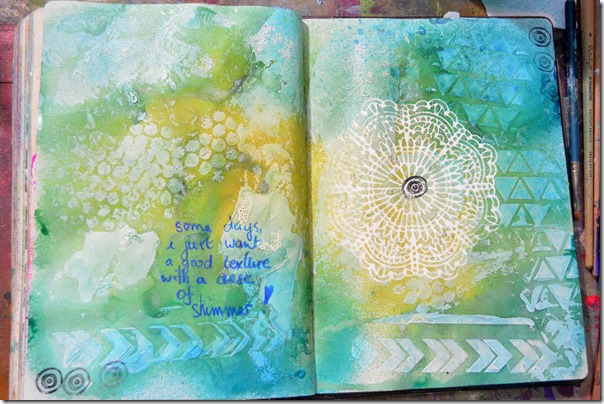 Then, I grabbed the Industrial Chic Starburst set, a stencil designed by Christy Tomlinson (isn't that doily gorgeous ? love it) and had fun and sprayed sprayed sprayed my heart out.
I started in the middle, with Rusty Lantern Lime and worked my way to the edges with Time Travel Teal, then I darkened the very edges with Shabby Turbine Teal (these teals make my heart sing a happy song !).
See how the paper soaks the pigments more than the gesso ? It almost looks like I gessoed after applying the color, but nope.
I stamped a bit with one of my tribal symbol stamp, wrote my truth, and called it done !
It really does not have to be complicated…