ooooh I really need to thank my Sister-From-Another-Mother (aka miss Micki Wilde) for the renewed love for characters and hidden stories they still have to tell.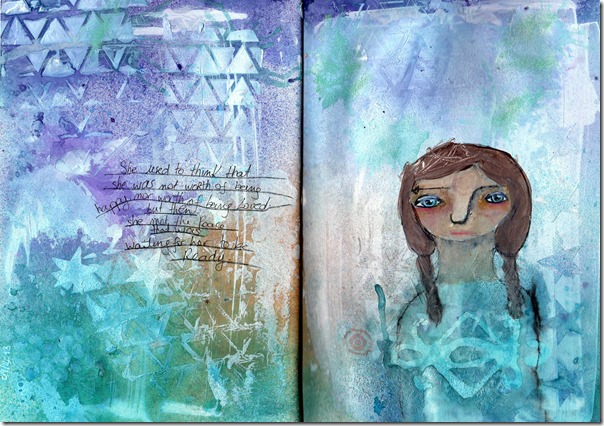 For this week video and art journaling play, I wanted to see how would my sprays would react on different surfaces; and because I love texture so much, I chose to apply super heavy gesso (both through stencils, and by itself. I used my Catalyst blade but you could totally use a palette knife).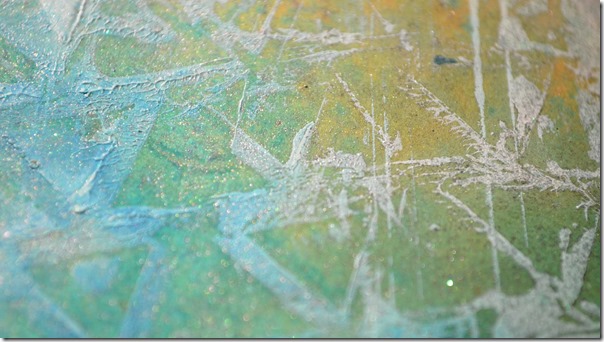 See how we can still notice the gesso despite the heavy spraying ? Oh yay… the ink stays lighter on top of it than it's true color when on the paper. It offers such a great contrast, I am thinking of doing that more often. Wondering what would happen on canvas and on wood too (some people automatically gesso everything they work on, I used to; but now I skip this step) !
There are several thicknesses of gesso, and each brand is kind of different (for example, the regular gesso from Liquitex is more fluid than the Golden one). Heavy or Exra/Super gesso is good for texture, because it holds in stencils, it has plenty of possibilities.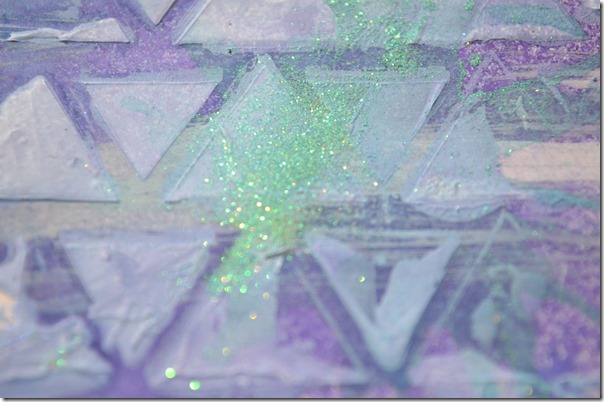 I think I might have fallen into the glitters jar. Oops !
I told you before how fine the glitters, that now coordinates with the newest color sets, are. And how that makes my heart happy.
I don't like using glue, so finding ways to avoid it is always a good point.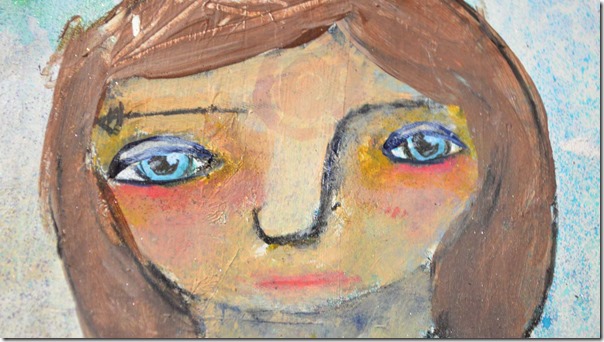 I kept her face simple. Because I did not want to pressure myself, and I wanted to keep it fun for me, putting my feet back in the water not to abruptly.
Oh sure, I kind of cringe when I see that fake mouth and think «oh, if she has a mouth, at least it could be a better one», but eh, I'm okay with how it looks because it's not what matters the most when I look at her. To me anyway.
I love how the products from Lindy Stamp Gang helps my creativity to soar. And allow me to get back to it when I am in a rut, when I don't know anything about it anymore (well… at least when I think it's the case). I start with the sprays and go from there to see where it leads me.
Here is my video, I hope you'll enjoy (remember to turn the HD on, it's better):
And because I know we often wonder «what the heck did she use ?», here is a list: