During this strange time we are currently experiencing, it is easy for anxiety to take over. However, I decided to do my best to deal with it as much as possible.
I noticed very recently that even though my head does not scream "you are anxious/stressed out", my body is taking a big stroll. As if it decided to act up. You know, just so I would notice there was a lot of built-up negativity I was unaware of. And trust me: that sucks, big time!

As I say in the video, this project was a win-win for me: sending joy around the world (my cards went to Ireland, France, Canada and the US). But it was also kind of a selfish project… getting my groove back, getting outside of my own mind for a bit.
You can see in the picture below the other set of Mail art cards I created afterwards. I really really love how they turned out. The use of the amazing Dina Wakley's Collage words for the sentiments changed everything, and they truly made all the difference. I wish I had recorded the process for making them as well, but eh… it's okay I did not.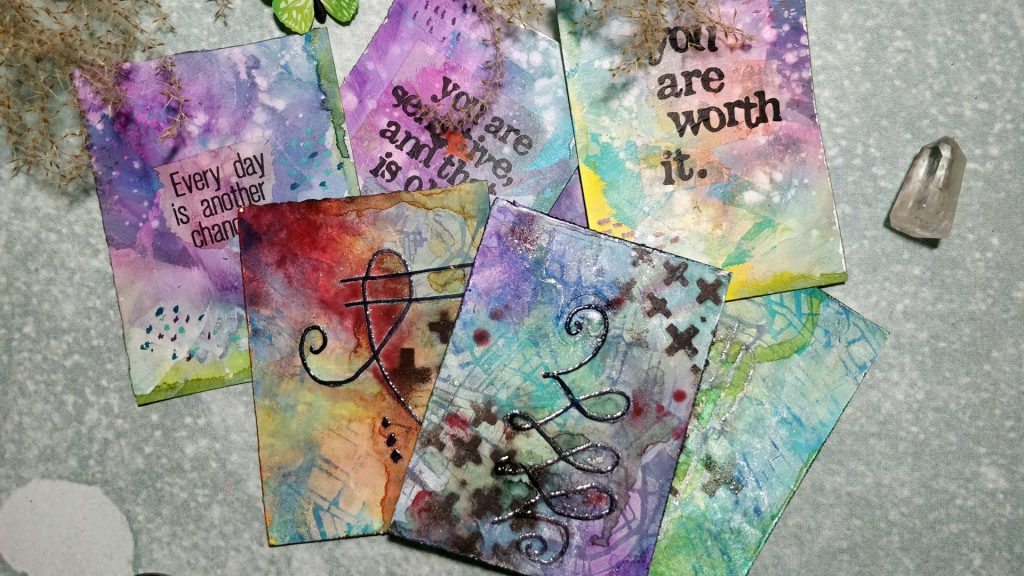 I am thinking of creating a small free online journal class: would you be interested?