Hi beautiful Souls !
I hope those of you who celebrated enjoyed your time and I wish you a merry Christmas.
As the end of the year approaches, and that I am improving the quality of my Art Prints, I need to make more room.
Until now, I was printing via an external source. Which was nice, until it went wrong (meaning very long printing delay, orders needed to be filled when it was not yet in my hands. For example). It was the starting point of looking for a professional home printer that would not be an investment I could not afford. And you know what I think: when something is meant to happen, everything falls perfectly into place. First, my husband agreed to look online what could fulfill my expectations and needs. Then, I searched online for the different providers, and of course one was having a sale on the Epson Workforce 7510 and delivering here… oh yes, that was it 🙂
It is an all-in-one large scale scanner and printer. I will be able to scan my 11×14″ canvas in one piece instead of puzzling them and stitching the image in Photoshop (which worked great and was better than not being able to do any print of larger artworks at all)…
It is a huge leap for me. As my neighbor told me, it is stepping into the Light, affirming «I AM an artist, a professional, I can not deny it any longer now.» as a personal statement. And it rang a deep bell in my core when she said that out loud to me.
Finding the right paper is still a quest BUT I have found a paper I really like: it is a 80lb (300g/m²) with a satin finish (so between glossy and matte). I chose a 8.5×11″ as the standard size for my prints (they currently are printed on 8×10″) and have the same paper in 4×6″ so you can choose a postcard size if you want.
I personally really like it (which is important when you are a seller).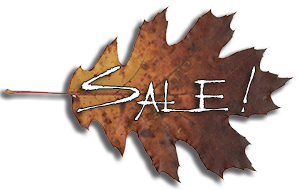 I am having a BUY 1 GET 1 FREE sale until the new year. Simply purchase one print in my Etsy shop, and tell me in the «note to seller» box which one you would like to receive for free.
I am doing it to clear my current stock so I can update my entire prints section with the new improved items 🙂
Click on the image to go in the shop: