Hey there !
I am so happy to share with you today some painting you may have seen snippets of if you follow me on diverse Social Media platforms.
It's still a bit hard for me to put paintings for sale, I  guess I take it too personally if nobody buys them but I am working on it.
(scroll to the bottom of this blogpost for more info on the sale !)
All these three paintings are Sprixies (these characters that look like nothing you know, or not exactly), created on 7.5×11" (±19x28cm) watercolor paper.
Prints are not listed in the shop, but know that it's an option (the 8×10" print is $20+s&h). Contact me if interested.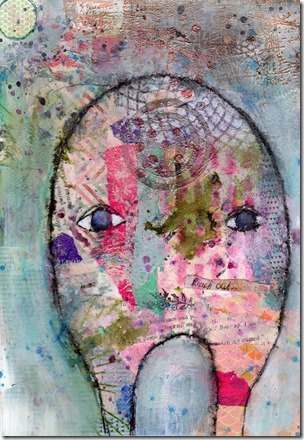 «Reach Out» was made when I was feeling extremely lonely, forgotten, and a pretty deep sadness was filling my heart.
This is usually when I go deeper in my painting process. I lay it all out, on the surface, and cover it up with papers, and paint and goodness to bring the Happy back.
Don't let the Sadness fills your heart for too long, it does not have to be so painful.
Find this special someone to reach out to.
Click below to see him in the shop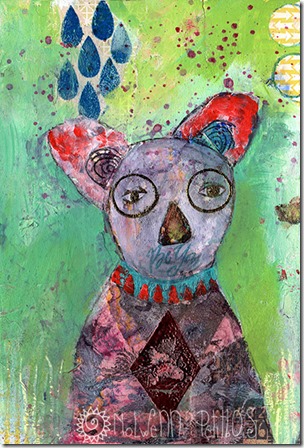 «Be You» is dear to me. I have a thing for Koalas, if you've been on my blog before you know it's the nickname we give our little one (she is 6 ½).
As I never plan what I will paint (and if I do, it never actually turns out like I had in mind in the first place so I barely bother anymore !), I had no idea a koala-ish Sprixie would appear. But I went for it when I saw his ears and nose emerge in between the chaos that was the background.
Click below to see him in the shop *with more of his backstory*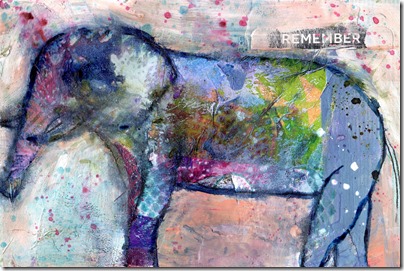 «Remember» is a bit less abstract as you can see 🙂
Elephants are known for their amazing memory, so I was not that surprised when he showed up, seeing that piece of paper that made its way in my first layers.
Click below to see him in the shop *with more of his backstory*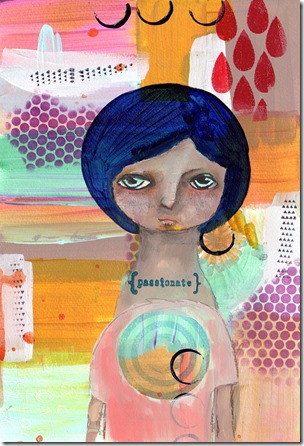 I love Leelah.
I am part of my dear TrueSister Mindy's year long class called True Free Spirit (more about that soon).
For our October project, Mindy shared with us a patchwork background painting and I instantly fell in love with it. Got obsessed with it, even. I am making them with the end of my palette (because you know, I hate to throw paint away so I either create painted papers with it, or now add them to a patchwork background).
She is also created on 7.5×11" waterolor paper.
Leelah is your reminder that no matter what, go for what sparks your flame, what makes you happy, what you are passionate about.
Click below to see him in the shop *with more of his backstory*
And now for the sale !
Enter BLACKFRIDAY20 at checkout to receive 20% off your entire order. Yes, you've read it right ! See you in the shop: http://InnerWorlds.etsy.com 🙂