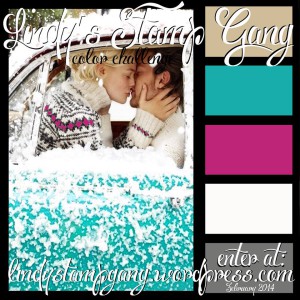 And… we are on for a new color challenge over Lindy Stamp Gang ! You'll see on the blog how different our projects are, all inspired by this amazing February color combo. As well, you'll find ideas of colors to inspire you and are able to shop a kit directly *oh sweet*.
Remember, that if you join the fun and enter our contest, you can win a sweet gift certificate for a nice shopping spree 😉
Oh My ! Sometimes, I do surprise myself with the crazy ideas that cross my mind (I often think of this quote from Alice In Wonderland: «Why, sometimes I've believed as many as six impossible things before breakfast.»)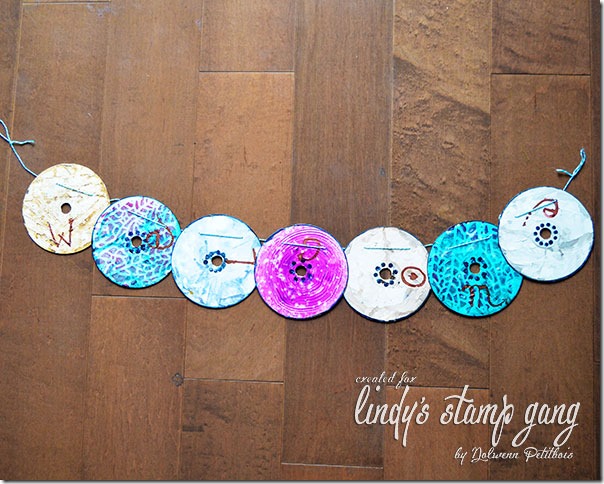 For this month's challenge, I decided to put to good use all these CDs we are not listening to anymore and alter them to create a fun banner.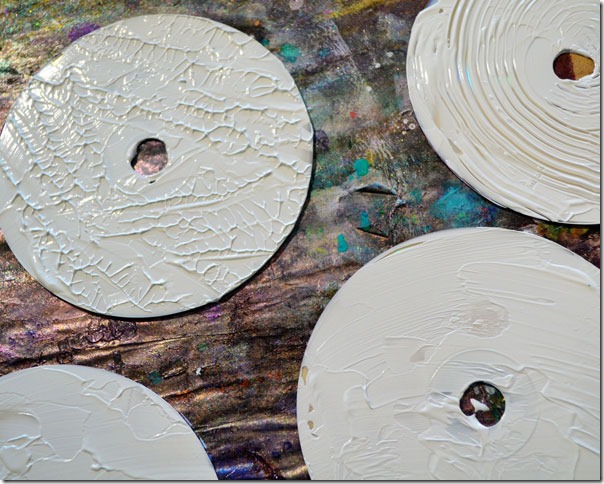 First step was to cover them all with white gesso. I created texture while applying it with my Catalyst tool because well… texture is my dope 😉 *better than Nutella, eh !*.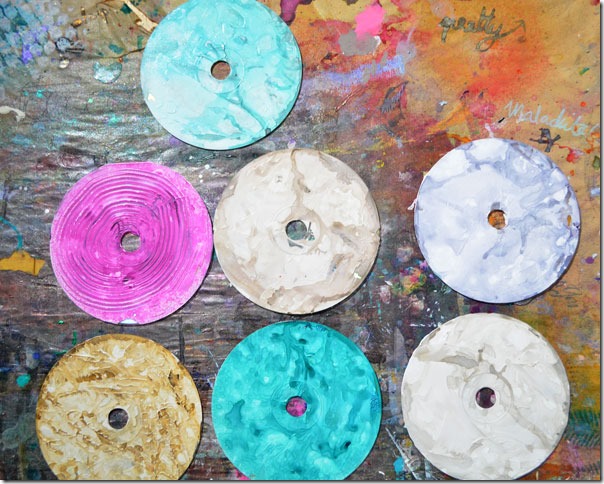 Once completely dry, I sprayed colors (check at the end of my post for the complete list of the products I used for this project). I did not want for any mean to have an even coat of color.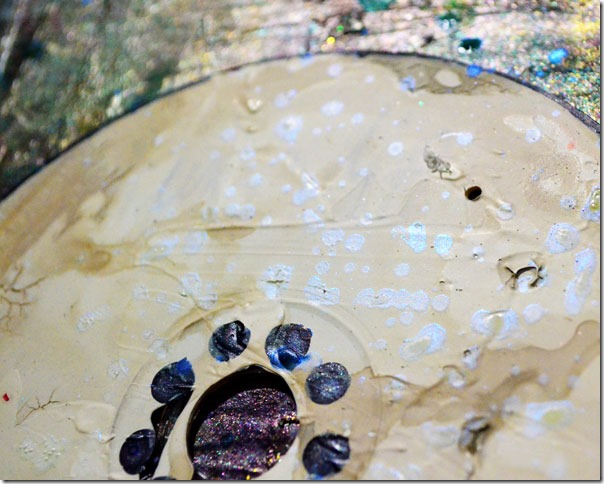 I mixed Midnight RendezVous Raven in its Magical Mica form with a little bit of water, and using a Q-Tip, I made dots near the center. Then, I ran it around each disc to create a border of some sort.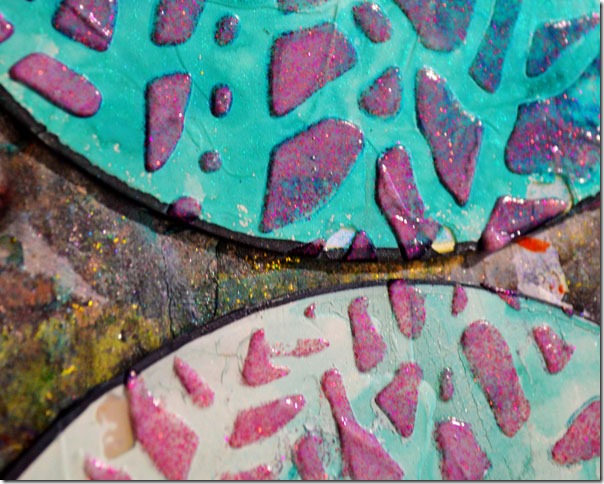 On the two teal discs, I applied hot pink glitter mixed with glossy soft gel medium through a stencil. simply love how both colors complement each other, it's this additional touch that makes the difference.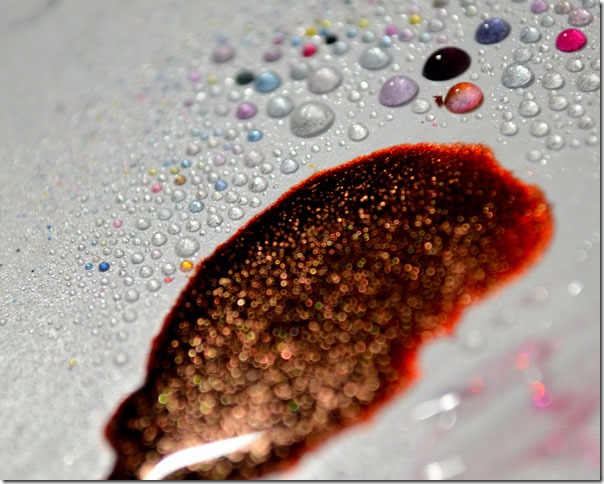 I blended some water with Cowabunga Copper Magical Mica and wrote «WELCOME» (this banner is hanging above the door of our guest room).
And as a final touch, I splattered some Teeth Chattering Teal on all of them. You can't barely see it, you have to be in a certain position and certain light, which adds to the interest (to me).
At last, I had my husband drill me some holes, added a string and voilà 🙂 (yes… i am quirky that way and the letters are not aligned).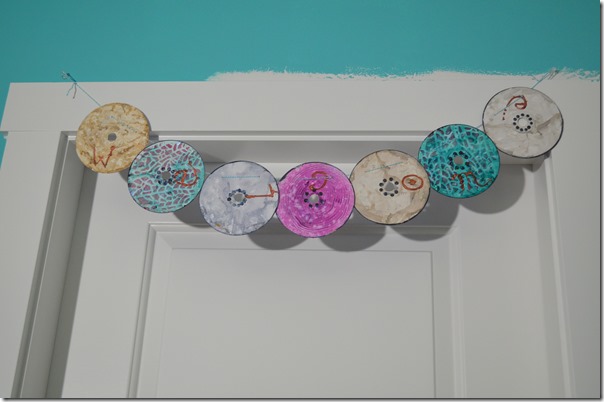 Here are the products I used: