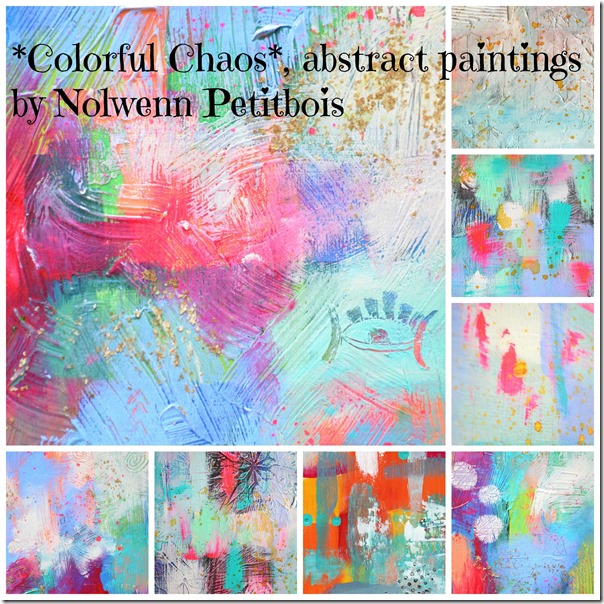 Creating for this series, way out of my usual art, is a lot of fun. I usually paint for Colorful Chaos before an actual painting session, each is at least 3 different layers that need to fully dry before adding the next one, so it can't be done in one sitting.
I have an obsession with symbols *just see my Pinterest board dedicated to them and you'll understand what I mean by obsessed*, and these three new paintings in the series have a few more or less obviously added. Because it makes me happy, because it helps with the purpose of positive energy.
They were created on 6×8" wood panel, cradled (so ready to hang if you want).
Layers layers layers, and lots of texture as well, is what you'll discover 🙂
I invite you to go to my shop to see more pictures of each.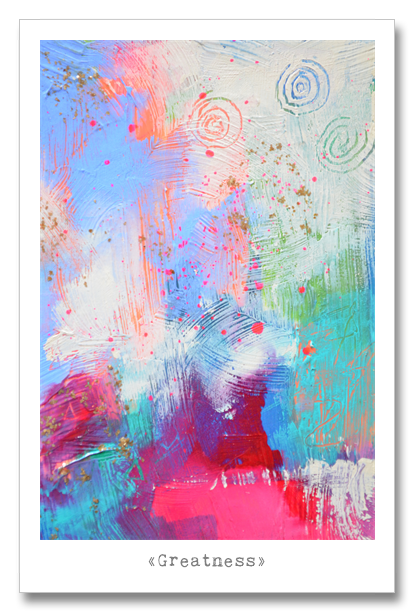 What is Greatness to you ? I'd love to know.
Find it right here.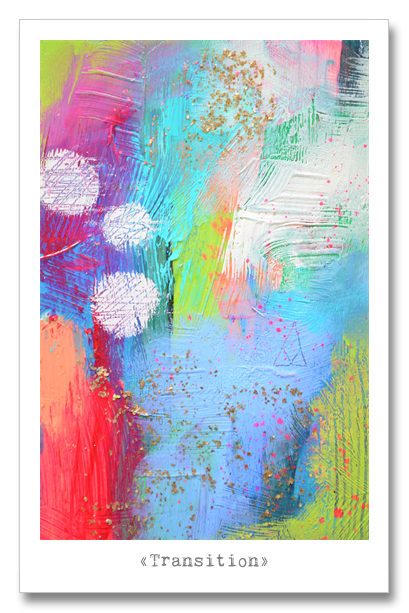 «Transition» may be my favorite of the entire series, to day. There is a very special energy that comes from it. It will add this je ne sais quoi to any space you would embellish with it, trust me.
Find it right here.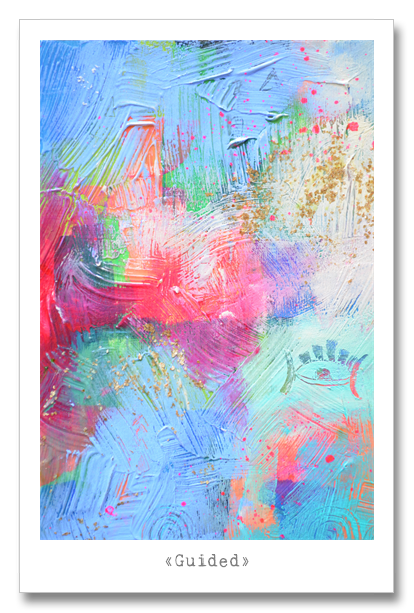 «Guided» is the perfect reminder that you are watched upon, even when you feel like nobody listens to you, that nobody HEARS you. Don't stop believing, knowing.
Find it right here.
You can, of course, also find the rest of Colorful Chaos that has not found a home yet. You won't be disappointed.
PSS: some products, such as pillow covers, clocks, mugs… from these paintings are now available in my Society6 shop. Go check it out, you will love the possibilities !