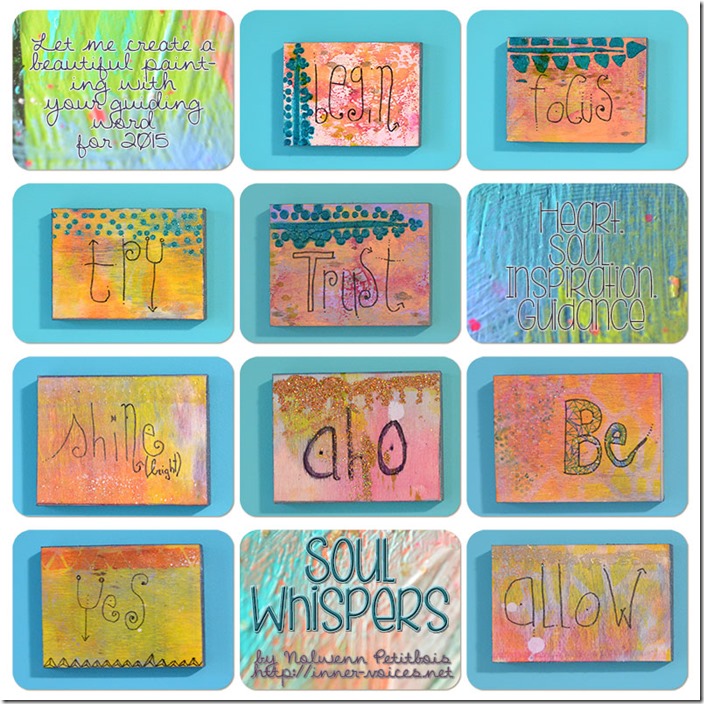 Ooooh I am so happy to share with you this project you might have seen glimpses of here and there on my Social Media feeds, in the past couple weeks.
For the past few years, I have been meditating at the beginning of December to focus on what I want the next year to feel like. What I want the year to look like. What I want the year to hold for me. And I let the Guides whisper me a word that would allow me to stay on the right path when I feel like I am beginning to stray from it.
Last year, I've decided to create a small mixed media canvas to put nearby my computer to act as a reminder in my daily work life and this year, I want to give that to you because I have experienced myself the power of it.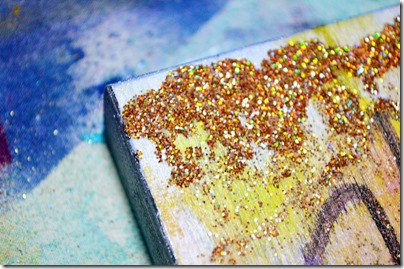 They are 4×3" (± 10×7.6 cm) on cradled wood panel, so it gives you the choice of hanging it on your wall (as you can see on the picture where the current available ones are all together) or to have them sit on their own (if I make sense).
Each Soul Whisper is either adorned with glitters, shimmery gel medium or embossing powder. They are finished with a metallic pewter paint for the borders.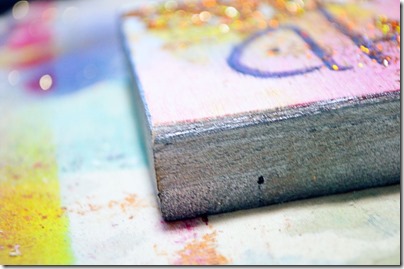 I currently have 9 different Whispers available in the shop (the paintings you actually see on the first picture), BUT I do take comissions so if you want one that does not exist it, you can ask for it. Isn't that an amazing news ? At no additional cost.
I do believe they would make an amazing gift as well, or socking stuffer (small size can be handy eh !).