Welcome on a new edition of my weekly ritual, Gratitude Friday (if you are not familiar with it, please go read how it came up and what it is about).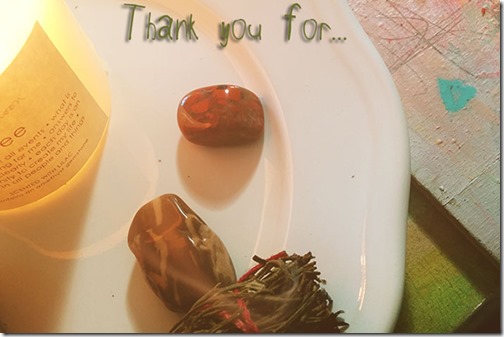 I am happy this week is over ! Or well, almost.
Some days, I want to simply go straight to it without lingering too much on everything else.
This week, I am thankful for:
Homemade fresh food. Mom and I made our own vegan cheese. Baguettes. Pizza…
A day in the city (aka Vancouver) with Mom.
Good japanese food.
New crystals.
Art, both creating mine and being inspired by others'
Having set the wheels in motion toward releasing my Nixies from my 365 Nixies project.
My closest friends.
New possibilities, both personally and in my creative life.
Trust.
Tears.
Releasing in a hot bath, letting it go.
Cuddles
The rays of sunshine piercing through the dark grey clouds.
Being openly vulnerable in this blogpost.
What about YOUR Gratitude list ? what are 3 things that come into your minds if you let the question sink a little ? Share in the comments if you feel like it (the power of sharing is very strong, don't be shy.)