Welcome on a new edition of my weekly ritual, Gratitude Friday (if you are not familiar with it, please go read how it came up and what it is about).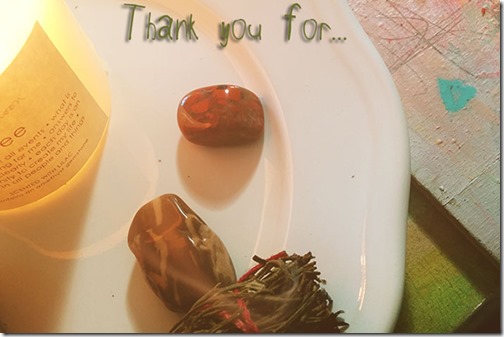 Oh guys… We have been in the new house for almost a month now, there are still a lot of boxes to be emptied, I still do not have a Studio space (but I have new furniture to go in it ! that's a start). I have so many things I gave or throw away but still so much stuff, it is just crazy. How did I get to that point ? Most days, I go in the Studio and am this close to just put everything but surfaces and paint out the door… PLUS we are crazy enough to build a swimming pool in our backyard…
However, despite the frustration and stress, there is many reasons to stop, take one or two deep breaths and thank the Universe for the goodness it provides.
This week, I am thankful for:
Parrain Pierre (my husband's brother) is visiting us for his annual 2-week vacation in Canada.
My husband will be working from home for a couple weeks so he can be there during the swimming pool is built.
We know which school the girls will attend in two weeks. Not the one I hoped for, but it is just for this year…
Our house slowly becoming a home.
Our new neighbors, welcoming and nice.
Finding new normals.
New make up from Urban Decay.
Having a backyard.
Planning it with my Mom for when she will be here, as we will have to completely redo it.
The hummingbird finally coming to my feeder.
Being privileged in this life, no matter how hard it sometimes is.
How is life treating you right now ? I know it is back to school here and there in North America (it starts next week for our girls) and I hope it is not too stressful.
Feel free to share a few things you are thankful for in the comment, I believe that seeing them written helps acknowledging them.