Good morning !
For this new video project, I decided to paint what I needed: a reminder of sorts. You know by now that I love adding symbols to my art. For you who look at it, as well as for me.
Here is the video:
Stencils can truly be very versatile ! I love stamping with mine, for example. And you can be bold or subtle with them. That's what I wanted to share with you in one project.
You can read more about it on Sarah's blog: click here.
PS: DO you want to receive 15% off your next order of stencils ? Use the coupon code NOLWENNSTRUMPET at checkout in Sarah's Etsy shop.
This Nixie is up for grab so contact me if you'd like to welcome her home ☽
The supplies: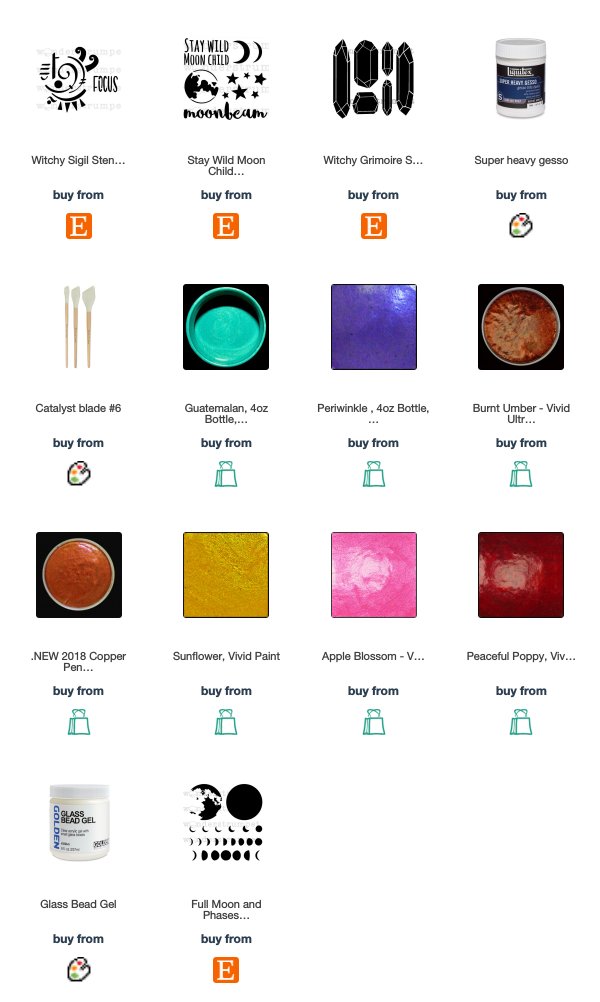 Some photos: