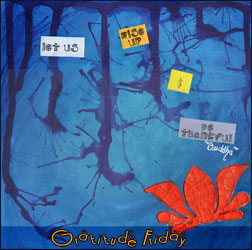 Gratitude Friday is a weekly ritual I started in order to focus on all the small and big positive things that happened during my week. I invite you to join me, you'll see how much being thankful can change your life. If you want to know more about it, read my introduction post.
Ola !
For about a week, I'm kind of obliged to rest for several reasons (nothing important though). I must admit that being in this atypical state where sleepless nights go from one to another to another without seeing the end of it are quite harsh on me (no, I'm absolutely not pregnant, in case you are wondering). I know it's just temporary and that I just need to take care of my body and of my soul, but please Dear Universe, give me some energy, some sleep, my younger daughter is killing me and my patience is at a point where I just wish I'd be alone so she'll stop yelling at me because she does not get things from me as soon as she asks for them.
This week, I am more than thankful for Doctor P. who is nice and accepted to keep being our family physician. Long story short our former doc left for the US last summer, we should have found someone outside the medical office she worked in but yesterday the secretary who was at first very cold with me explaining I shouldn't be here and have to find somewhere else finally told me "you don't come often, maybe you could still come here with your family, talk about it with Doctor P. (who I was meeting for the first time, having an unexpected appointment with). So yes, we have a family doctor, she's kind and the girls won't get too lost (we LOVED our former doctor…). It's my miracle for this week, because it was a subject that caused kind of a lot of stress for me.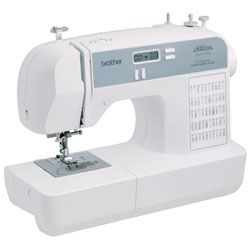 Thank you because this week was my Christmas (thank you to my Half for letting me spend some money, it will be well used).
I received my sewing machine, it's a Brother CE5000; this is fantastic and I am befriending her. First project ? An Inspiration Journal à la Donna Downey.
I also received the two books I ordered on Amazon France (the novel one is available in French despite the fact that the original edition in english will hit the stores only in April 2011 ! i don't get it but I'm thankful to speak and understand both so I don't have to wait to read this book I was waiting for).
I received the awesome products by the brand Lindy Stamp Gang, my new obsession. I'm thankful they got two huuuuuge sales in the past week, so I was able to buy more. I'll talk to you more about it, for sure. it's even better than Glimmer Mists (yes, it is !!).
Last but not least, I received a few minutes ago one of the book to read for review from Hay House, the perfect one needed right now. Can't wait to tell you more about it. Still 2 books lost somewhere though…
A lot of fun and creation to come. My Trollettes (daughters) already put some comissions in my basket, I should keep it going and learn fast 😀
Thank you to my Chéridoo (husband) because he took some time to help me set Tchoo (our sewing maching). His help is precious.
Thank you for my Sisters in the Circe's Circle for the love they sent me yesterday, when I had to hang up during our weekly call because i was about to collapse of exhaustion in all areas possible.
Thank you Anu for all the awesome ideas she gives me to go further in my art, for her support and her friendship.
Thanks a lot to Wioleta, who works at Hay House. I had a problem (books she sent me never arrived) and she fixed it by sending everything a second time. I hope it'll arrive soon, safe and sound. I can't wait to read everything and share it with you here.
Thanks to my wonderful Mamounette (mom), always there and reassuring.
I wish you a wonderful week-end ! I'm about to cook lunch and think of what we can do to celebrate my husband this week-end, for his birthdayyyyy.
If you wrote your Gratitude Friday on your blog, don't forget to enter your NAME and URL below so I'm notified and can come to read you (you can also join by commenting this post):
[linkme]