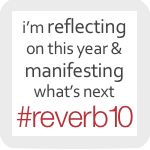 I just learned about Reverb 10 today; via Twitter ! What is it ? Here is what they say about it on the website:
Reverb 10 is an annual event and online initiative to reflect on your year and manifest what's next. The end of the year is an opportunity to reflect on what's happened, and to send out reverberations for the year ahead. With Reverb 10, we'll do both.
This December we invite you to share your story and join us in reflection.
And it sounds good to me. Like a little positive focused challenge for the month of December. Reflect on 2010 and project in 2011.
You sign up and make the commitment to check everyday on the website and share on your blog.
Today is the first day, as we are December 1st. The prompt is simple: One Word.
Encapsulate the year 2010 in one word. Explain why you're choosing that word. Now, imagine it's one year from today, what would you like the word to be that captures 2011 for you?
(Author: Gwen Bell)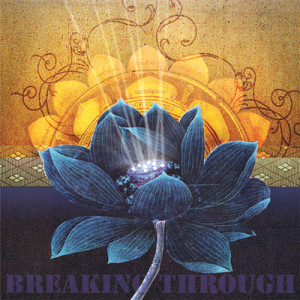 My word for 2010 is "Breakthrough". At the end of 2009, I chose "Achievement" as Power Word for 2010, but "Breakthrough" suits this year best.
2010 was full of positive surprises. Of meeting new people. Of discovering a little deeper and deeper who I am, uncovering what I want. It was full of creativity, of friendship, of broken heart, of love, of wonder and wanderings.
2010 is the year I finally accepted fully myself.
What word would I chose to capture my wishes for 2011 ? It's not an easy question at all. "Thrive" is what comes in my mind. I am thinking of my Circe's Circle Sister Moe, and "Blossoming" is also coming in my mind when i think about what i want 2011 to look like.
I want to continue on this journey inward and let go this fear of letting my light shine, of showing the world who I really am without wearing a mask anymore. Love me, Hate me, I'm just gonna be me 100% from now on. I want to finish my book project, I want to earn enough money to publish it. I want 2011 to help me flood the World with my positive messages, through art or whatever.
And what about you ?