Hello !
I'm very happy because today I finished up two paintings.
I also want to talk to you about a new challenge Samantha Kira and yours truly came up with last week. In order to get some motivation, we set the goal to paint an artwork a week, that we may feel like finished (of course if we want to come back on it later, nothing against it).
Sharing it together helps because we have someone to be accountable to, we can share where we are in the process, what blocks we face etc.
So, in January 2012, we'll have 52 paintings. In this much artworks, some will be frigatastic for sure ! No theme to work on, no size: if our week is busy it can be a small canvas, if we have spare time it can be huge. On canvas, stretched or not, on wood block, wood panel, whatever. BUT it must not be in our journals though.
If you wanna play along with us, Sam started a facebook page so don't hesitate to tell me 🙂
Here is what i've done on this first week (I'll share more about it on Saturday):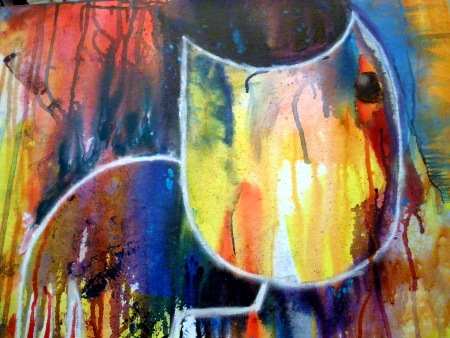 The other artwork I finished today is the untitled one I talked about a few days ago. As you can see, I only added a few words. Now it's done: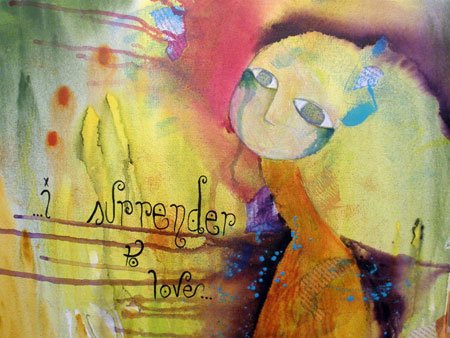 I'm also lucky to have one of my latest artwork, Unexpected Gift, put in the new candies gift shop located in Kitsilano, Grenadine & Co.  The painting is for sale.
I hope you are having a wonderful week so far ! Love you.