Hello !
As I told you in yesterday's blogpost, I am currently working on my body image issues.
While talking with Samantha Kira last year, I remember having told her how taking self-portraits was helping me to appreciate my body and my face more. It is not about thinking "I am beautiful", not for now though, but about learning to appreciate the envelope I was given to live in. To cherish it as it is.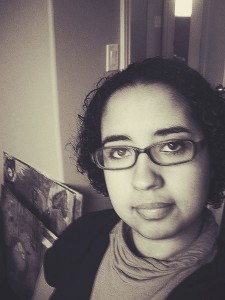 I was browsing my self-portraits file on the computer yesterday morning and some close-ups on my face especially. And then I noticed the freckles on my cheeks and nose. I always wanted to have freckles… I didn't even know that I actually have some, they are just so pale regarding my skin tone that I couldn't have seen them without these self-portraits I snapped !!!
Last week, while talking to my dear friend Anu, the idea of beginning a 365 photo project popped up in my mind. BUT I didn't want to just take a picture of something that was in my day (don't misunderstand me, I love seeing others' 365 projects, but this specific one is not for me). This is how the idea sparked.
And from one thought to the other, I decided to document it everyday as well. I created a file in my text editor program where I paste the day picture along with some thoughts about it. And in a year from now, I will have a "what it is to be me" i will be able to print and bind. I have no idea where it will take me. But the thing I know is that this idea came to me for a reason…
My friend Anu told me she couldn't do it because she is afraid of seeing what she looks like everyday. This is exactly my point: learning to love me the way I am. I won't put make up on just to be sure I won't feel bad about my face for the picture. I want to see me as Me.
I think I am crazy to start this project but I am also very excited about it !
Illustrating this blogpost is the first picture, taken on March 1st 2011 (yesterday).