Hello !
Following the amazing of Nessa and then Mindy… I am calling for mail art exchange 😉
You know, you simply create something in a format that fit an envelope size, then you put it in this pretty enveloppe you customized with love and ship it to someone who will be thrilled to receive it.
If you are interested by the idea, simply send me an email with your snail mail address and I will then send you mine: nolwenn@inner-voices.net
Here are the backgrounds for the ones I started: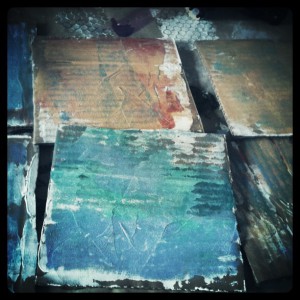 And with the sketches: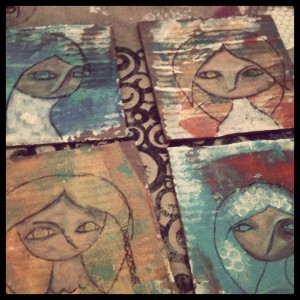 I am learning a lot in the process. For example, working on several smaller size paintings at the same time put me in a kind of happy transe. Going back and forth from one to another etc.
Can't wait to actually ship them 😀
No pressure, just create something that makes you very happy, ok ? I hope you will join me in the exchange !