When I recently asked on Facebook what you'd like to see from me on my YouTube channel,  most of you asked for a painting video, so here it is 🙂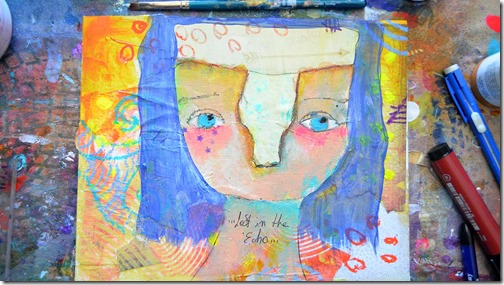 «Lost In the Echo» — Original painting for sale
My mom was in my studio the whole time I was recording (she is making me beautiful stencils ! I'll share more about it soon) and at one point, she said to me «I am amazed at how easily and quickly you see your subject appearing when you create». I stopped the camera for a few minutes to show her that I do struggle too, and pulled out some of the paintings I've been working on that I don't know what to do with for now… And I told her that I find it weird that it seems easier when I am on camera than when I am not (should I record more ? ahah).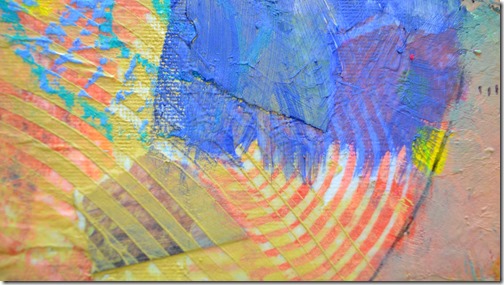 I chose to use a 8×10" canvas board. As usual, I started with the surface oriented as a portrait size, maybe only because this is an habit, I don't think about it when I start and this is what I am comfortable doing. But you know… there are always surprises showing up in the process, and seeing the Nixie's face emerging in another orientation was one of them…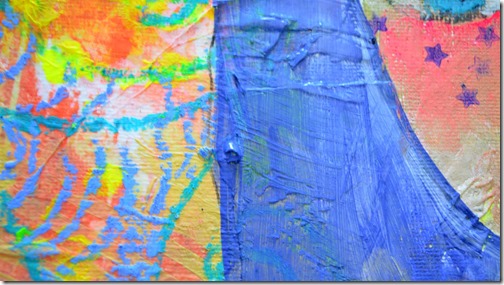 I am currently loving using my Gelli Plate with Deli paper. Making marks with the different Catalyst Blades I have makes me happy too. So I used one on the first layer of collage for this painting.
Watch the process (click on the little gear logo to watch in full HD):
Supplies I used: