I am so happy today has finally come. You can find some of my art journal pages in the newest book from Dawn Devries Sokol: A World of Artist Journal Pages. You can even see my owl on the corner of the cover *swoons*. (and Dawn is currently giving one copy away on her blog, you can enter here).
I am in 9very) good company in this books, with some of my friends, some artists I know by name, and some I am discovering along. This truly is an honor to be in this book and I hope you will enjoy it.
Art Journaling is very important to me, it changed drastically since i started back in 2008 but the reasons why are quite the same though. Processing feelings and events. Getting out of my head. Releasing the steam. Exploring. Having fun. Recording the everyday and the extraordinary.
This book is a pile of inspiration.
You can purchase it here (click the image):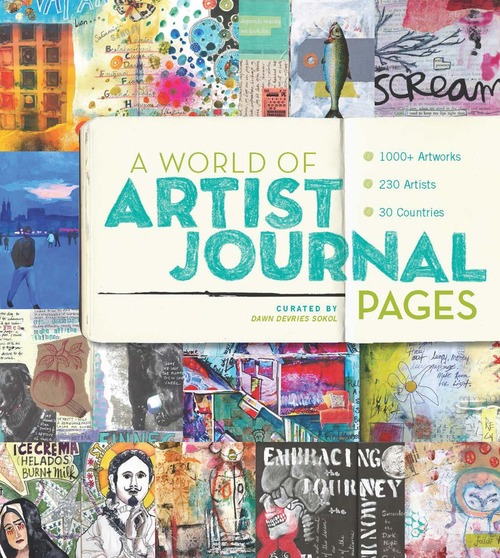 Et pour vous les francophones, il est disponible également
sur Amazon.fr
<3