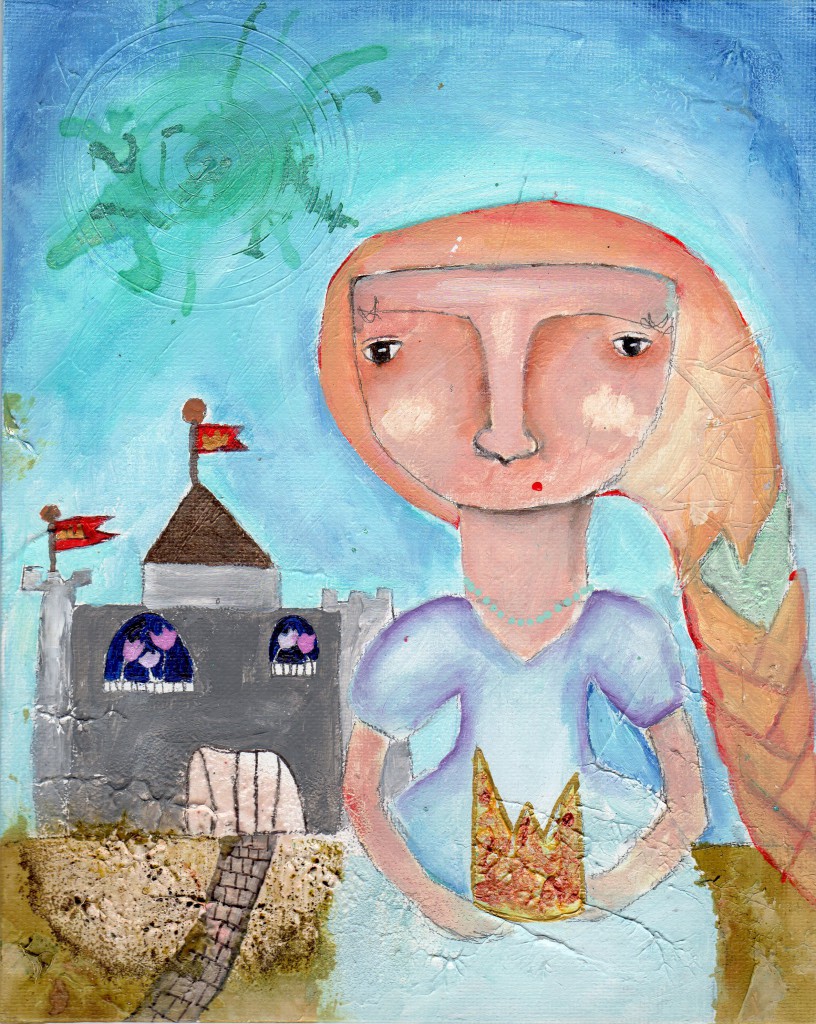 I have been creating with my daughter Koala (also sometimes referred to as Kaly) for a few years now. She will turn 9 later this month so I thought I would share with you our latest collaboration.
She quickly showed interest in anything creative. Drawing of course, but also sewing projects and simply building things. She has this ability to put whatever is in her mind into a project. She sees something and will draw it beautifully, in her own style already. We did video projects as guest for Mindy and since then, Koala has regularly told me "Moma, when are we gonna do a class online to share with people what we do ?" She is thinking Mermaids right now. We paint with four hands. Go back and forth in our ideas, and we make it work.
More important than anything: we take it as special quality time together. In between the "you're not fair" and other kind words, it is good to at least have this to share.
This painting started by my desire to let a Nixie appear, inspired by my daughter's style. She drew the castle and all its tiny details. That is our big difference: she is very detail oriented, and will start a project knowing exactly what direction she wants it to go. I don't. We complement each other greatly.
She builds furniture for her tiny figurines and creates various clothes and accessories for them. She gets an idea and jumps on it. Yes, sometimes there is frustration, like anyone. But she will keep trying until she is satisfied with the result. And she inspires me so so much !
I told her that if she wanted to sell it, we could try to see if someone would like to welcome our painting and that a percentage of the sale would go into her bank account. Now, she wants to do more (she is obsessive, like me, and right now would like more Calico Critters to play with, but she noticed how expensive they are).

A few more pictures: