I always had been a scholar type of person. Always loved learning, in general. Life had been so I have not completed any degree/diploma after high school. I started plenty of education: to become a French as second language teacher, to become a psychologist (another passion of mine), to become a chef, to be a translator… but I never completed any of that for many many reasons. It is probably my biggest regret because it feels like a failure to me not to have finished University.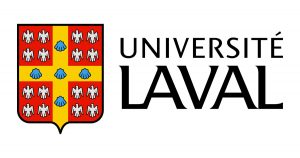 When I was in high school, I decided to come to Québec for a year or two as an au-pair nanny so I could attend college while having a home and a job. It did not happen as planned but I remember dreaming of going to University of Laval, then. This dream is not dead, after more than a decade.
I know I don't need any diploma to work, it is one of the beauty of how it works in Canada. However, it would me a big win for me to go back to school, study something I love, and have a piece of paper as an achievement of that. Now that our daughters are older, they don't need me as much after school so I could do it.
Working from home is lonely, especially since we don't know many people here yet and my social life is quite empty. I am socially awkward as my 10yo would say, very difficult to go towards people to make contact in the first place. I want to this for me, even though I assume it makes me a selfish mom and spouse.
However, I am a woman of many interests. And picking an area of study to make a career out of it is the current problem. I don't want to just go to college and do nothing from it afterwards so I am looking at what the market is right now, what jobs could I get. Decisions decisions…
Are you working in the area you actually studied for ? Do you have any diploma ? I am curious 🙂