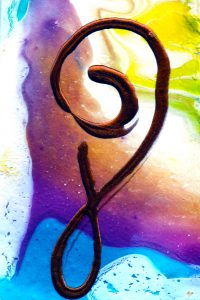 Welcome to this new Gratitude Friday ! Feel free to share with me your (partial or full) gratitude moments in the comments; that way I can hold joy for you ✿ (you know that makes me happy to make you happy).
This week has been emotionally tough for me. Various things and a lot of inner work needing to be tackle. Facing yourself is often not the easiest task…
This week, I am grateful for:
Walks in the neighborhood
Creativity in all its form
Candies, even though I should stay far from them
Starting reading aloud to my daughters again, after a long hiatus and even though they are 11 and almost 13
Being open to let women find me so I have my girl gang
Sharing my first video project for Strumpet Stencils
Inspiration
Loving cooking
My understanding husband, helping me figuring out my life without pressure
My best friend, Sophie
Baths
What about you ? Please, share in the comments a few things you are grateful for if you feel inclined.
This week's soundtrack: