Happy Monday !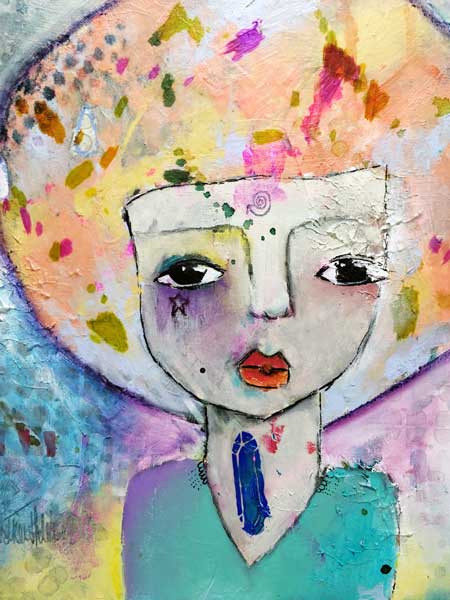 It's been forever since I shared with you a new Nixie. Not a lot of them are emerging so when they do, they feel extra special to me. I decided to paint for fun. To create what I need to figure out. This is how Glawdys came to be.
I started playing on the INSERT SIZE canvas board with stencils and sprays and went from there. You know that I never plan but I listen very closely to everything I create (do I sound crazy yet ?).
I let the symbols and colors make me feel something. And from the feeling Glawdys emerged and told me her story. This is a very personal Nixie as she was made with my two daughters at heart.
She's looking for a new home
I charge every painting with some crystals and some Reiki. A lot of love and care goes into packing her up so she can arrive safely to her new home.

More photos: