I love reading books about characters that are different than I am but that tackles some that are close to me.
My 12yo daughter came out to me when she was 9. It was absolutely no surprise and for a while, she wondered if she actually was transgender. It was a rough patch in her life (and ours by association) but she is feeling way better in her skin today. She accepted that you don't have to fit a mold or to be assigned labels to be okay. It's not easy, even for us adults. She know identifies as fluid and that she will love who she will love, boy or girl with no difference.
June is Pride Month. So this year, I wanted to focus my reading on LGBTQ+ characters. Here are a few of my favorites.
---
Ramona Blue | Julie Murphy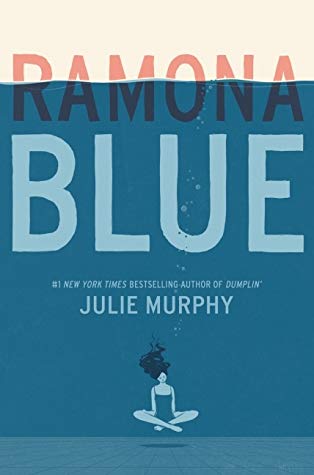 Ramona Blue lives in the small town of Eulogy, Mississippi. She was 5 years old when Katrina hit and destroyed her house; it changed the course of her life forever. She came out at 13 to her family and friends, and died her hair blue ever since. She lives in a trailer with her Dad and her older sister Hattie, who's pregnant. Their Mom left after Katrina. Ramona is not afraid to work hard and his very loyal to her Dad and sister, for whom she would abandon everything in a flash.
When her childhood friend Freddie comes back with his Grandma, after nine years without seeing each other, Ramona starts questioning who she is. She discovers a passion for swimming and maybe…. just maybe, her life could be different than what she thought it would be.
I read this book in the car, coming home from vacation, and finished it the next day.
I was kinda mad at Ramona for a big portion of the book, even though I understood her choices and where she was coming from.
Knowing who you are from a young age is something my daughter can relate to. Being known as the very tall gay kid with blue hair, but then being torn in another direction could happen to anyone (not the tall with blue hair but you get my point). That feeling of betrayal for wanting more for your life, too.
I really liked this book and don't regret actually buying it.
---
Girl mans up | M-E Girard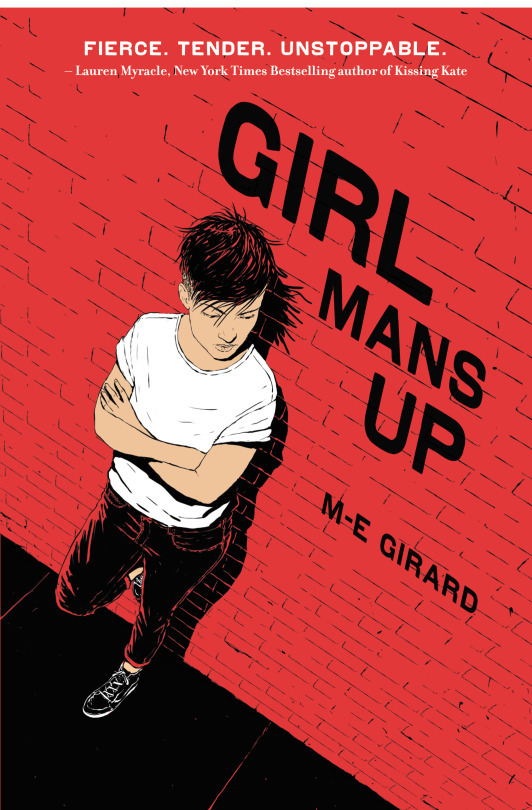 Girl mans up tackles plenty of subjects in only one book. Pen (from her full name Penelope) lives with her very catholic Portuguese parents and her older brother.
She is always torn between what her parents want her to be: a good girl who will find a husband and take care of her house, who respects her parents. It contrasts with the girl she knows she is: boyish, and gay. She adores her brother, who's always been there for her.
Her best friend Colby is always telling her to be loyal to him, that it's what matters most. He uses her to his own advantage. But Pen discovers that none of this really means anything eventually because nobody asks her what SHE wants… Something will push Pen to stick up for herself, to maybe accept that being your own person is not half as bad as it seems.
First of all, I adore this book cover… Pen looks really badass and I love that; it is exactly how I imagined her while reading her story.
I was really frustrated regarding Pen and her relationship with Colby, her best friend. Loyalty can really be a place for a shithole "I say so, so just shut up".
Figuring out how to be yourself in an environment that wants you to be the opposite is a subject dear to my heart. How Pen as to deal with her parents brought all the feels (not because I lived a similar situation, just to clarify). All about being respectful of their wishes and forgetting that respect is a two-side thing. I loved her brother.
This book was both vulnerable powerful.
---
The art of being normal | Lisa Williamson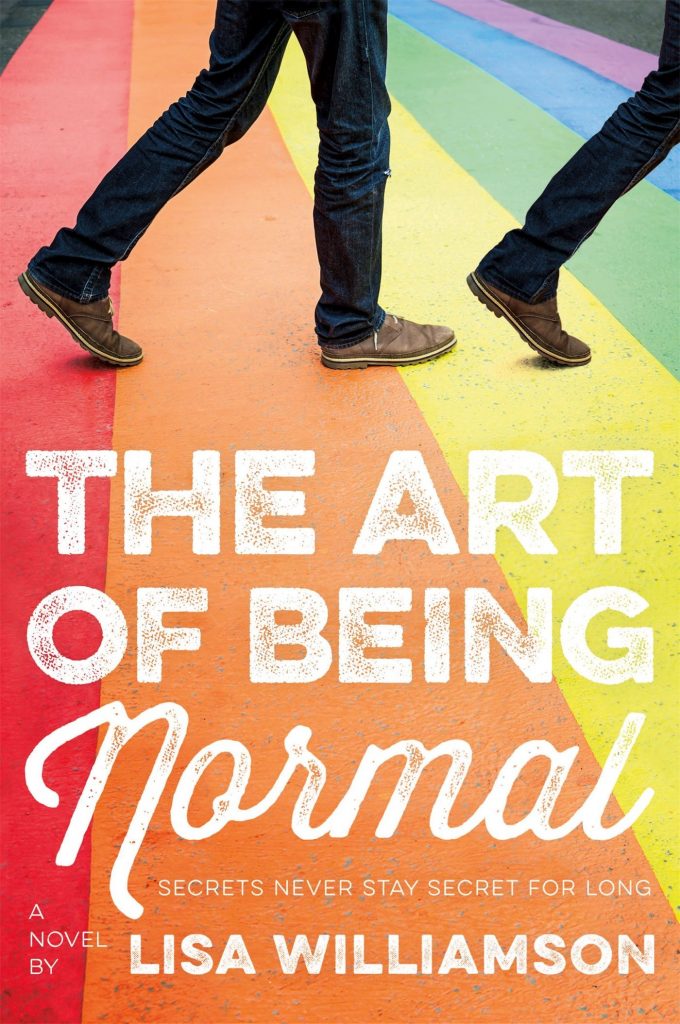 The art of being normal centers around David and Leo. David has always been an outsider, bullied at school for something he said in front of the whole class in early grades, he sticks with his two best friends who are the only ones knowing his secret. Leo is a newcomer at David's school; he has a reputation of being a violent teenage boy and decided not to counter this. Falling in love with one of the popular girls was not part of his plans… He wants to be invisible at this new school and just to go through it on his own. But when he stands up for David in a fight, they began a friendship that will change both of them.
I know that people loved this book or kinda hated it. David is actually transgender (this is not a spoiler) but only his two best friends know that deep down, David is not gay: he is a girl. I read that this book is not accurate on many points and I totally understand that. However, it was a nice read and transgender characters are hard to came across, still today.
---
What about you?
Do you have any books with LGBTQ+ characters that you would recommend me? Young Adult, Adult… I am not too picky about the genre 😉 Leave me a comment with your favorite reads on the subject.