Hello !
I know i didn't post last week, so i am fixing it by sharing with you the two last paintings for this creative challenge.
I am not very very happy about them, but anyway it is part of the processus I guess. Learned a lot.
This is painting numero dos, titled I am the Light: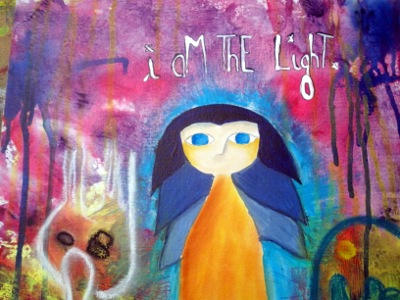 The two elephant-ish figures imposed themselves when I thought it was done. What are they doing here ? No idea.
The painting number 3 is titled I believe in possibilities: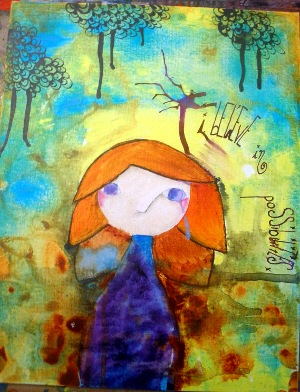 I like this one better. I loved doodling the black clouds with india ink and a nib pen. And this new colour combo is really pleasing to my eyes !
They are both made on 11″x14″ canvas panel. So storing them is easier (way easier). And it is flat.
Look at what Jeanette creating during this creative challenge: Jeanette House
And Kira blogpost about our first week: The magic of Community
I wish you a wonderful week-end !