I haven't blogged everyday but i did a bit of something creative everyday though.
As you may now, it's important for me to create and record memories. This is why i decided to give Project Life a go, despite the fact that I'm far from being a scrapbooker.
I love love LOVE the fact that i can still put my creative soul into that by doing my own card fillers, embellishments and play around the really great photo pages protectors and cards by Becky Higgins.
Here is what my dining table looked like this afternoon: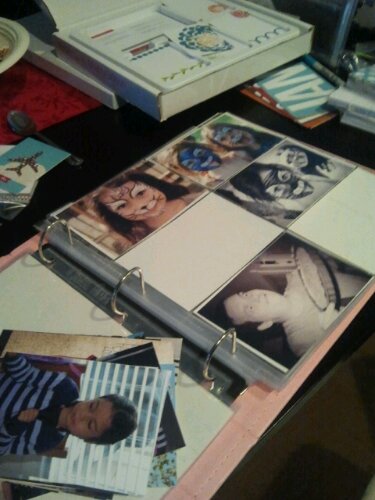 I am crazy and am working on three different albums because i want each of my girls to have something to take when they'll leave our nest but still have something for us as well. And so i can focus on all the stories going on… Do i make sense ?
I try to forget the pressure of "do not forget this or that" and accept that it's totally okay to catch up, even months after the actual events.
Are you a Project Lifer ?