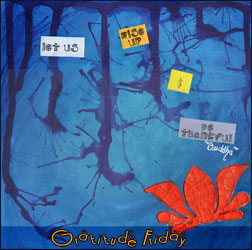 Gratitude Friday is a weekly ritual I started in order to focus on all the small and big positive things that happened during my week. I invite you to join me, you'll see how much being thankful can change your life. If you want to know more about it, read my introduction post.
Hello dear Souls !
I have noticed that recently, lots of people have their mood in their socks. I do (did) too, to be honest with you.
I blamed the grey weather, the very heavy rain that started pouring, my health. But I have also realized that this Gratitude Friday ritual is exactly what I need. It helps me see the blessing in disguise. The Love all around, in me and outside.
So I really hope it will have the same effect on you, if you decide to take a moment to reflect on all the good happening in your life, and to thank for it.
This week, I am thankful for:
Synchronicity (talked about my brother T. twice this week and then he calls me).
My husband really loved his birthday gifts and small celebration, I managed to keep the gifts a surprise. I am also thankful for my neighbor who helped a lot by buying it for me and bringing it for me at home (I don't drive yet…). And for my parents-in-law who participated.
New music discovers (today: Emeli Sandé).
The power of art. Even if I am currently in a creative hole (again) I know it is temporary.
Knowing it will all be okay. It hard at times, being a mom. But it will get easier. And better. My heart sometimes aches but is still so full of love for these two girls I gave birth too. They are a blessing for this World.
My new printer/scanner. Can't wait to find the right paper and change all my prints for the better.
New creative ideas, there is a LOT I want to try. Some things you would not think I like, but I do. I will experiment. I know my style is evolving. Again.
The date I have with my husband tonight. Just the two of us. Three hours without the girls (it's organized by their school). Can't go to a movie, but will go to a restaurant.
Explanations. Friendships reconnecting.
Our beautiful first real Christmas tree.
Custom paintings (you can see a bit of them in the pictures at the end of this blogpost. They're the last two). I did two that are shipping today to their owner. And began two new yesterday. (I am still building the page where you can learn all the infos and contact me).
Getting back on track with what I eat. And sticking to it. Already seeing results, after only a week. I am confident that I can succeed in my weight loss goal.
The desire to write again. I have Truths that need to be shared. I may have found how. More about it later.
This song is deeply touching me, so I thought I would share it with you today as well as some images: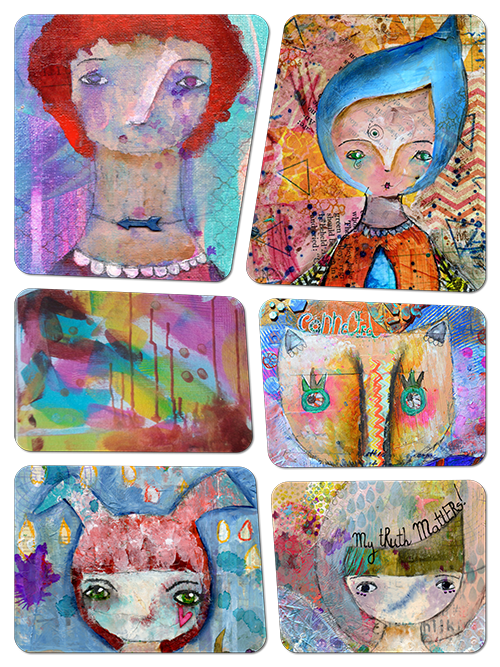 If you wrote your Gratitude Friday on your blog, don't forget to enter your NAME and URL below so I'm notified and can come to read you (you can also join by commenting this post):
[linkme]