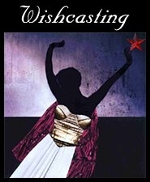 I am very pleased to be wishing again today. It's been a long time since I've last shared it with you. Because to be honest, I do send my wish(es) when I see Jamie's prompts every week, but I just do it silently in my corner, without blogging about it.
This week, Jamie asks us: What Do You Wish to Welcome In?
This year feels different already. I guess however that this is just the reflection of how different I am from last year. I am more open. I am now ready.
So for today, here are my wishes:
I wish to welcome innew connections.

I wish to welcome in success (even on my own terms of what success looks like).
I wish to welcome in a better health ( so I let go the weight that is not mine anymore, to let go bad habits that tend to unexpectedly come back).
I wish to welcome in a stronger bond with my daughters.
What about you ?