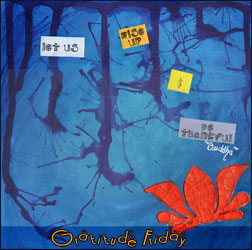 Gratitude Friday is a weekly ritual I started in order to focus on all the small and big positive things that happened during my week. I invite you to join me, you'll see how much being thankful can change your life. If you want to know more about it, read my introduction post.
Darling Soul,
I find it sometimes so much easier to stay in a complaining pity party, and then I remind myself to look around for what makes me happy, and to appreciate the little things. Such a powerful shift happens then.
This week, I am thankful for:
Friends. The ones who know your heart and love you anyway. The ones who stick around no matter what. 

Daily walks with Mom.
Making new paintings and falling in love. This feeling of «I am meant to do that (anyway)».
Raw Bliss Cacao Balls, made them twice this week.
Catching up with Nancy, even under the pouring rain.
Grenouille's new shorter haircut.
Cooking.
Reiki.
New ideas sprouting.
Releasing new paintings in the world.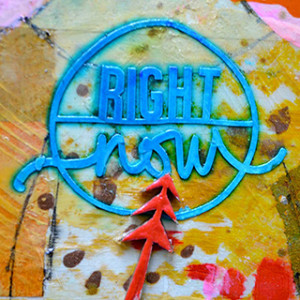 What's on your list this week ?
If you wrote your Gratitude Friday on your blog, don't forget to enter your NAME and URL below so I'm notified and can come to read you (you can also join by commenting this post):
[linkme]