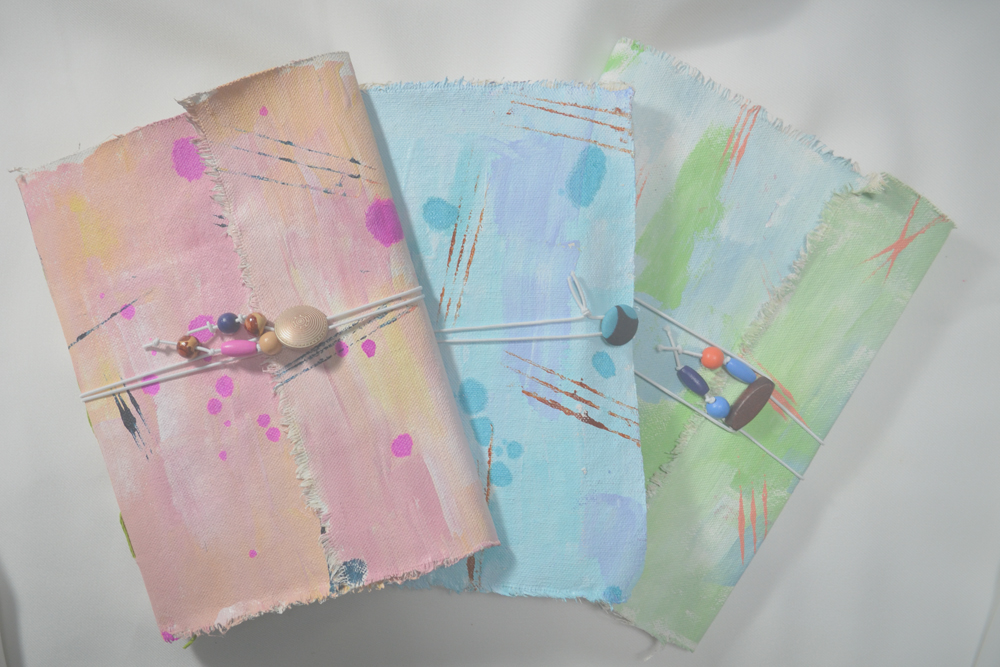 You may know I love art journaling and even sketching ideas around.
It is not always easy to find the perfect art journal to work in, so I decided to make some. For me first, but I loved the process SO.MUCH that I decided to do more of them to offer to you in my shop.
I love soft cover journals because it is easier to put them in a bag and carry around. I hand painted each of the cover with acrylic paint and alcohol ink and used the same stencil but with different sprays for the inside covers.
2 out of the 3 journals have a flap. They all close with an elastic and are embellished with beads.
Each is $55.00 USD (plus the shipping and handling fees).