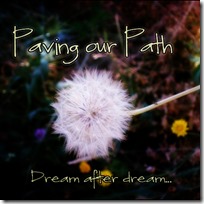 I am so happy to have the opportunity to dream and write it all out again. If you don't remember what this monthly ritual is about, I invite you to read that first blogpost that will explain it all to you: just click here.
You can read my friend's post for this month on her blog.
Dear Universe,
You are blessing me with so much goodness right now, but I am sometimes overwhelmed with what feels like unbearable challenges.
November leads to December, which is a difficult month emotionally despite all the celebrations it holds. Please, wrap us with Love and laughter, both are definitely needed.
Please, help me to achieve my goals for Inner Voices/Inner Worlds. I am struggling too much to get them done; because I deeply believe in them.
Please, make November the month Chéridoo will get what he desires at work. He deserves to find his Happy again, he is doing so much for the girls and me.
I beg you to please please, Help Mom overcome her smoking addiction. She needs strength. And determination. She can do it, but a little Spiritual push would be appreciated (thank you).
Thank you thank you. thank you.
Nolwenn.