You now know my total love for Mindy Lacefield. I know for sure that she is one of these Souls I was meant to meet again in this lifetime, I simply adore her. In 2013, she offered a year long class called True Free Spirit, filled with monthly projects. Anastasia is the painting I created inspired by her December project 🙂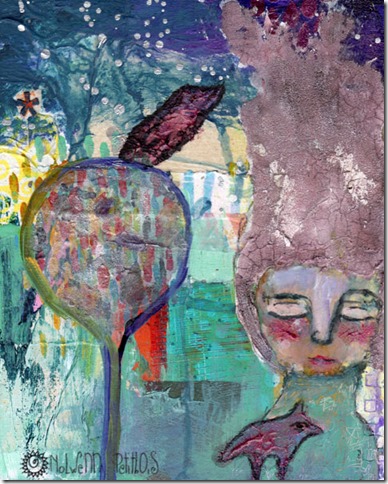 You may be aware that I am an art supply hoarder lover. I have plenty of stuff (currently in the process of sorting everything, box by box, and keeping only what I want to use). Mindy's project reminded me that I actually have a jar of Golden crackle paste (it is very different from the Kroma crackle I usually use now), it looks like white frosting). I wanted to use it somehow. It eventually was used for her hair. Love it.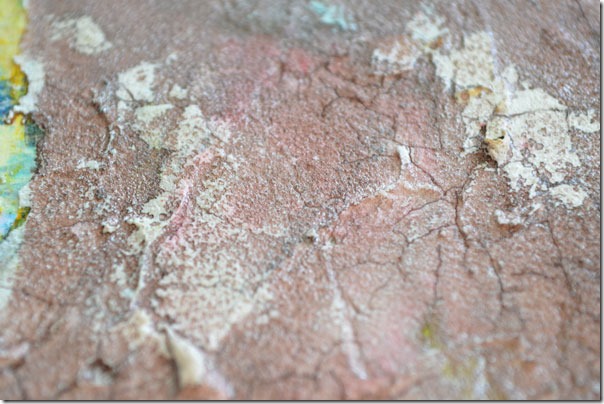 I was so eager to try the new products from the latest release from Lindy Stamp Gang. It's a collection called Totally 80's and designed by Cindy (aka Cynthialoowho). The colors are just amazing and I am happy she came up with them. I don't like pink in general, except dusty rose because it is more subtle, there is a touch of mauve so it is not pinkinmyface 😉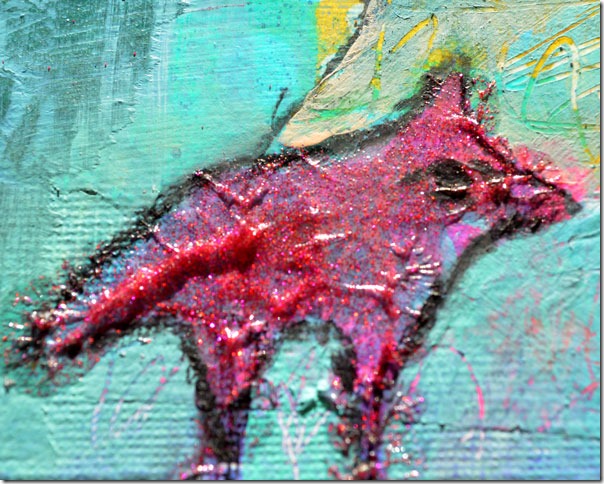 I went with a winter theme in mind and love how it turned out, even with these two little characters that showed up. They were both pink so I decided to go for it, and add some glittered gel to make them pop a little. By applying it with my finger, I was able to create that texture I love so much.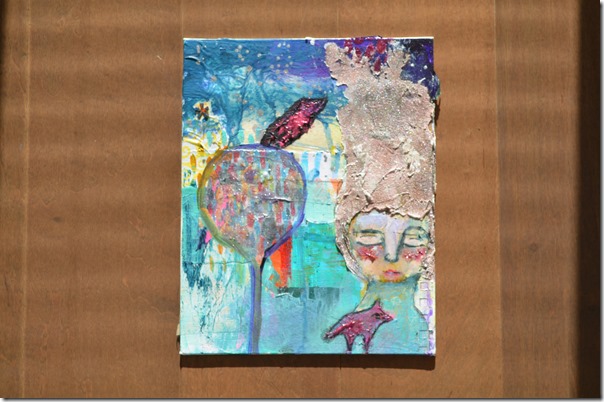 to purchase Anastasia. If you're interested in a print, please contact me.
I love the different textures happening, it is definately a painting that you can discover through your touch as much than with your eyes.
I hope you'll enjoy the video:
Here are the products I used (click to be redirected to the product's page):