This week, I decided to come back in my journal and put stamps as the heroes of my spread.
I love using Mindy's girl stamp when I feel lazy and really appreciate the fact that is usually is a starting point for me to then «Nixie-fy» as I feel.
Here is the video, I hope you will enjoy it (please if you have any comment or question, don't be shy !):
Don't forget to turn the HD on 😉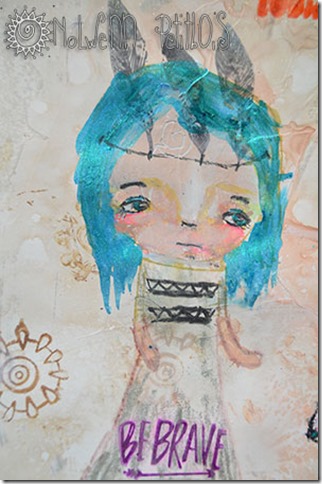 This Nixie seemed a little sad, I felt like she needed a companion she could lean on, to help her bear her heavy heart. I can't tell you what kind of animal this Sprixie is, I let you decided.
Look at the amazing shimmer that the Magical Micas are bringing to her hair and face. I simple love it !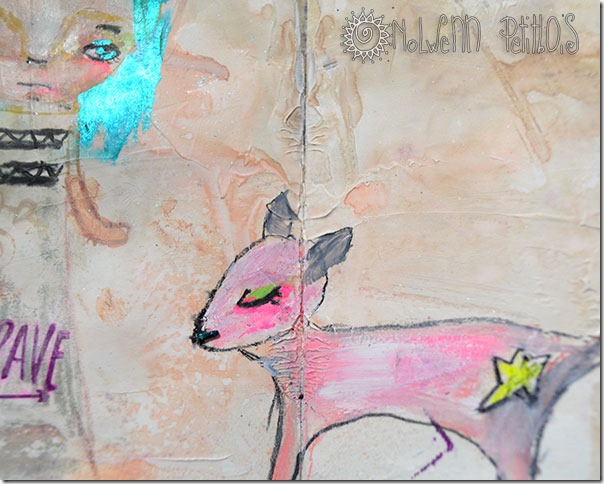 I love using embossing powders, fell in love with them all over again. And I just wish this constellation stamp was slightly bigger, but I enjoy it anyway !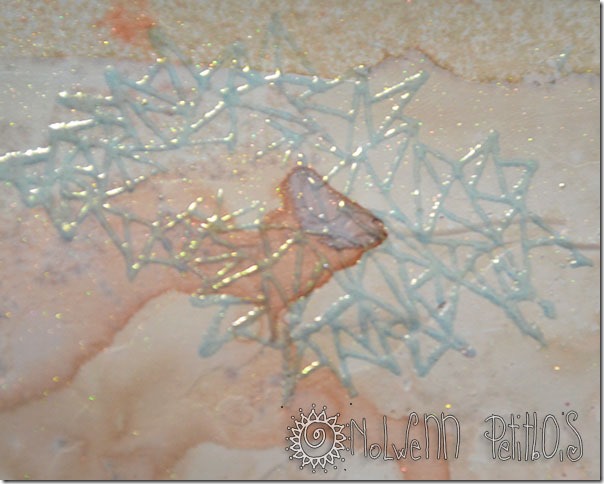 Not all the products are here, but you can see the supply I played with for this spread (click to be redirected to a detailed page):