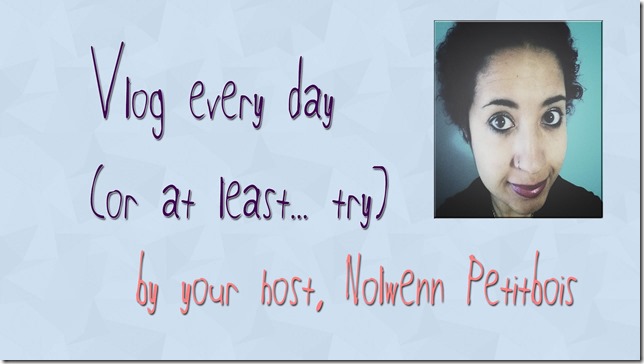 Today, my girls were off from school so we spent all day together. So I have special guests with me for today's vlog. And you will finally understand why we surnamed ourselves *The KooKooYoos* mwahahah.
The weather was not amazing but good so as soon as Mae was ready (because well… Kaly was up at 7am and really excited when I told her we would go outside once the breakfast would be eaten and everyone would be dressed properly) we went out. The girls wanted to go up to their school but… it is a good 3km walk, one way, so I said no, not this time, but we could try later with Daddy. They were sad because the schools nearby were not closed today so we could not use their playgrounds but we had fun anyway 🙂 I took the time to write my Gratitude Friday blogpost and reflect on the actual goodness that was sent my way this week.
Then, we cooked lunch and as you can see, they were pretty excited about the rice (wondering why though but… we love to do our lazy sushi bowls, and I was pretty happy about their choice for lunch ! ahah). We ate while watching Tim Burton's Alice In Wonderland. The visual of this movie is just amazing and I love the behind the scenes and making off bits and pieces in the blu-ray. I mean… Alice's dresses are just stunning. And this is the perfect example why, a lifetime ago, I was dreaming of being a makeup artist (yup). It was the first time I judged they were mature enough for it (because they can still be easily impressed so we pay real care to what we allow them to see… but they are smart kiddos and our attention slips now and then, as any kid, they try).
We baked cookies and cake. What was supposed to be one cake ended up making three (did not find the correct pan… so did not get the magic part of the magic cake as much as I wanted, but it's okay. next time will be better). So we gave two to our neighbors and brought some cookies for the new family that just moved into our complex (call me Bree… if only I could have a pretty clean and tidy house like her though). Their girl is Mae's age and their boy a couple years older.
And then… we very quickly went to Clipper Street so I could pick up some supplies they had put aside for me. I love clear gesso and I am really excited about this new one, way less liquid than the only one I know by Liquitex, and all the new possibilities. I had the idea for a future vlog, can't wait to take the time for it. Monday maybe.
Have a nice weekend <3