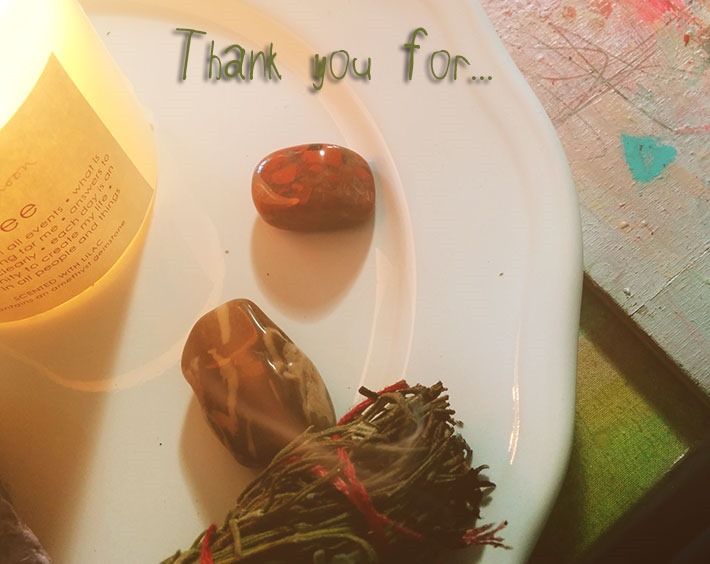 It feels like forever passed since I wrote my last Gratitude Friday blogpost. Everything, right now, feels like forever, to be honest. And I have to be okay with that, and to accept that everything goes to its own rythm, that pushing is a waste of energy. It is about balancing the Light and the Dark and this is what I have struggled with since my early teenage years. And this is why carving time to reflect, to pause and to truly deeply be thankful matters to me.
This week, I am thankful for:
Music
Going back to my Teal Studio
Running with Grenouille
Having my Mom on the phone
Finally writing a book that feels right, deep in my bones
My husband's unconditional love, no matter what
My Kindreds Sisters
Art
Books
The days with no rain falling
Mysteries
Hot bath taken mid-afternoon, because I can
And you… what are you thankful for ?